Fire Guts TOR Pipeline In Tema, One Person Dead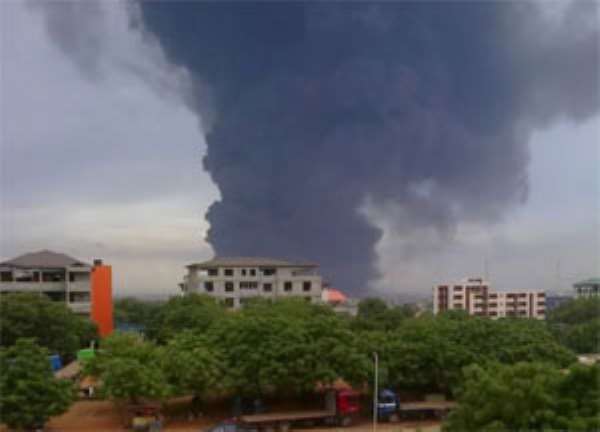 Fire has gutted some pipelines belonging to the Tema Oil Refinery (TOR) at Tema in the Greater Accra region.
The pipelines are said to have be laid behind the Cocoa Processing Company at Community One, connecting TOR to the Tema Harbour.
Graphic Correspondent in Tema,  Benjamin Xornam Glover  reported that, one person has been burnt beyond recognition by the inferno and that the charred body was still lying at the scene.
He said personnel from the Ghana National Fire Service (GNFS) are at the scene trying to bring the fire under control.
He said the fire started around 3:15pm in the area which is close to the Sidalco roundabout towards the Cocoa Processing Company.
A number of security personnel have been deployed to the scene to maintain law and order.
Credit: Daily Graphic.com.gh