Public alerted on fake vermox on Ghanaian market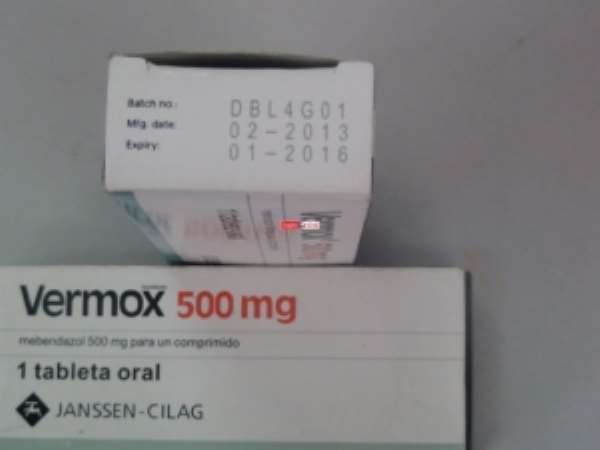 The Food and Drugs Authority (FDA) has alerted the public about the distribution and sale of fake Vermox tablets on the Ghanaian market.
A statement issued by the FDA said the fake Vermox tablets were found through its postmarket surveillance in some shops in the Western and Greater Accra regions.
It said laboratory analysis conducted on two batches of the fake Vermox revealed that the two batches contained no active ingredients.
"The general public is to take note that the original Vermox has been registered with the FDA and the manufacturer is Janssen Cilag.Vermox tablets are indicated for treatment of worm infestations," it said.
The statement said the fake Vermox Tablets had the following features: Batch Number: BLL IVOl; 01/2011; 12/2016 as manufacturing and expiry dates respectively, while the second had as its batch number: DBL4GOl with 02/2013 and 0112016 as manufacturing and expiry dates respectively with the manufacturer's name as JANSSEN - CILAG.
It advised pharmacies, licensed chemical shops, hospitals, clinics and all other health facilities having stocks of the Vermox with the above-mentioned batch numbers, manufacturing and expiry dates to immediately handover those products to any of the FDA offices countrywide.
Below are samples of the fake vemox found by the FDA on the market
{gallery}fakevemox{/gallery}