Sad SADA saga: rot caused by poor decision making -- Dr Akwetey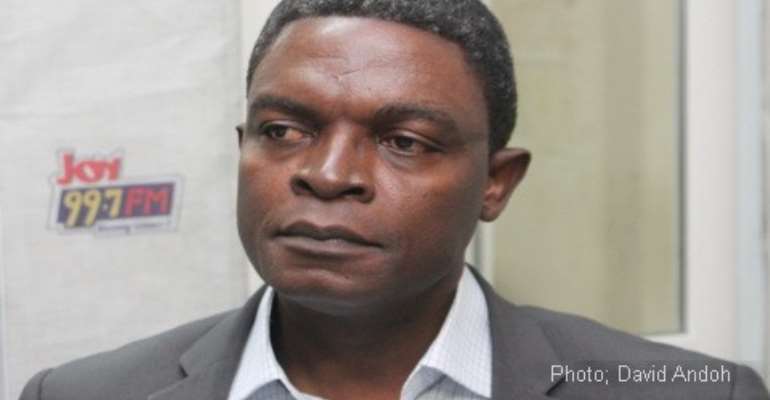 Governance expert, Dr. Emmanuel Akwetey, has identified poor decision making as the cause of financial and administrative lapses at the Savanah Accelerated Development Authority (SADA).
The Executive Director of the Institute for Democratic Governance (IDEG), a governance think-tank, said on Newsfile Saturday, that he suspects "there is a certain tension between the bureaucracy [civil servants at SADA] and the politicians, the political parties", which has contributed to the rot at the Authority.
Joy News' Manasseh Azure Awuni , as part of an on-going stark revelations at SADA, reported that farmers and service providers, who took part in a mango project of the Authority have been engulfed by hopelessness and frustration as their seedlings have withered due to lack of water.
The lack of water has come about as a result of SADA's failure to mechanize boreholes it drilled to take care of the mango plantations.
Incidentally, the project has gone wasted even though Government paid huge sums of money to contractors for the boreholes.
Contributing to a panel discussion on Newsfile, Dr. Akwetey said the rot at SADA has come about "because the bureaucracy, as a state institutions is not being allowed to do its work".
"Those who will be the gatekeepers (of SADA projects) -- because they are supervising, monitoring and reporting and so on -- probably will not do it thoroughly because they feel 'well this one I will be putting my job at risk", he said.
'Bad management through and through'
Nii Ayikoi Otoo, a former Attorney-General and Minister of Justice, and a New Patriotic Party (NPP) member, who was also speaking on the programme said the financial malfeasance at SADA is the result of "bad management through and through".
He said for SADA management to propose the construction of boreholes to deal with the dry season only to leave out the key component that will ensure access to water -- the mechanization -- is nothing but ineffective management.
"Somebody must be held responsible because...it is the people's money that is going waste and we cannot continue like that", he stated.
Mr. Gilbert Iddi, former Chief Executive Officer (CEO) of SADA, had explained the reason for the non construction of the boreholes thus:
"The reason why the mechanization has not started for some of them, I can't explain but it wasn't possible to have mechanized all boreholes on the farms. At the time we were planting, we were convinced that they could be mechanized".
But Ayikoi Otoo said Mr. Iddi's attitude towards the project was rather lackadaisical.
He said people in authority at SADA must be held accountable for giving out contracts -- such as the failed borehole project -- without ensuring that the contractors deliver on the terms of the contract.
Mr. Ayikoi Otoo noted that the perception that the likes of him are politicizing the issues, should be shelved.
"I think that we are defending the people's money", he stressed. Story by Ghana | Myjoyonline.com | George Nyavor | [email protected]