Court fines four GPRTU members at Bogoso for assault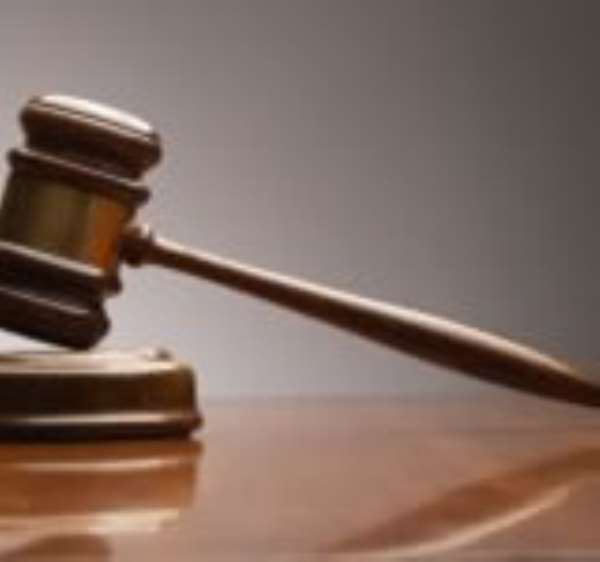 Court_Hammer
Tarkwa, April 25 GNA - A Tarkwa Circuit court has fined four members of the   Ghana Private Road Transport Union (GPRTU) in Bogoso GH ¢ 120 each for unlawfully assaulting two members of the concerned transport union.
The accused persons were Kwaku Amoh, abooker, David Kwesi, a station porter, Ato Kwame, a driver and William Acheampong, a booker.
They pleaded not guilty.
However, the court ordered them to signbond to be of good behaviour for 12 months or in default serve six months imprisonment each.
Prosecuting, Detective Chief Inspector Oscar Amponsah, told the court presided over by Mr. Samuel Obeng Diawuo that for some time, there had been a misunderstanding between members ofthe two transport unions over the right to use the main Bogoso lorry station in the Prestea Huni/Valley district for loading.
  He said security agencies in the district had tried to settle their differences amicably but without success.
Detective Amponsah said on March 12, 2012, at about 0730 hours, the accused persons, including others who are now on the run, assaulted Abubakari Seidu and Kofi Agyekum when they were loading their vehicles at the lorry station.
During the brawl, Kofi Agyekum alleged that Ato and William snatched an amount of GH 310 and his Sony Erickson mobile phone valued at GH 350from him.
  The Prosecutor said the complainants and Amoh reported a case of assault against each other to the police and were issued with police medical forms for treatment.
  Police investigations revealed that the accused persons including Amoh assaulted the complainants at the lorry station.
GNA EN-GB X-NONE X-NONE