The delegates know better, they spoke clearly -- Sir John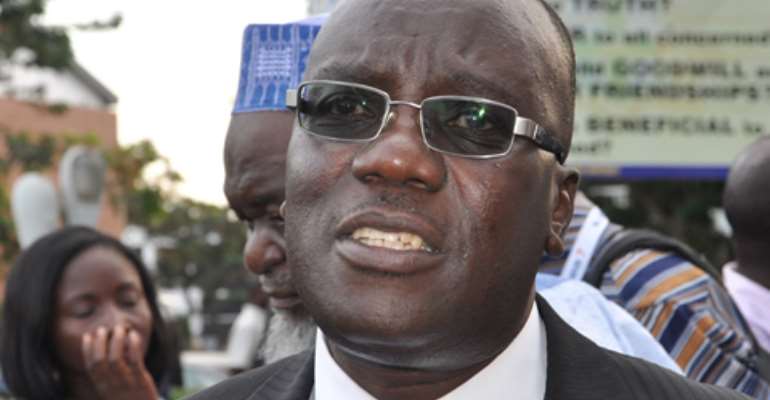 Ousted General Secretary of New Patriotic Party (NPP), Kwadwo Owusu-Afriyie (Sir John), says although he had hoped to be given a nod by party delegates to continue at the post, he accepts their decision.
"One may have wished he would have gotten the nod but the delegates know better and they have spoken clearly and loudly. And I think that all of us owe it to them, to ourselves and the people of this country to win power in 2016", he told Joy News.
Mr. Owusu-Afriyie and his entire executives apart from the National Women Organiser, Otiko Djaba, lost their positions in the Tamale National Delegates' Conference two weeks ago.
He lost his position to Mr Kwabena Agyapong, while Mr Paul Afoko ousted Jake Obetsebi-Lamptey in the party chairmanship race.
The former NPP General Secretary also called on party members across the country to support the newly elected national executives to ensure the party wins power in the 2016 elections.
He expressed confidence in Mr Agyapong's capabilities to secure power for the party in the next general elections.
"Kwabena means so well. He wants to win power...I know Kwabena very well and I believe that he would steer the affairs of this party to its destiny", Sir John stated.