Voltic (GH) limited appoints new General Manager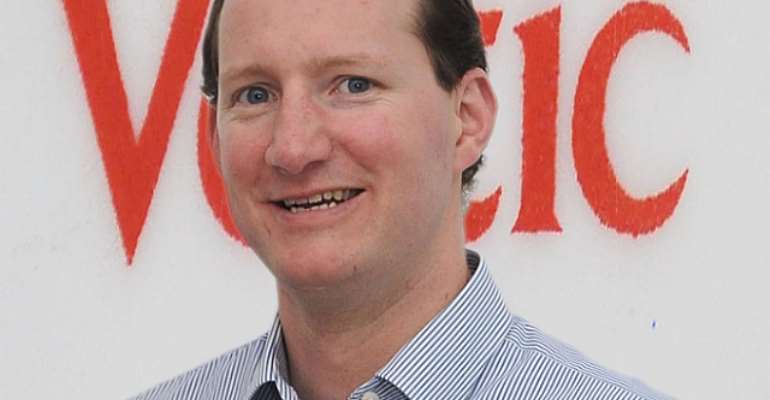 Voltic (GH) Limited, producers of Voltic Natural Mineral Water, has appointed Mr. Philip Redman as General Manager in charge of operations.
Phil joined SABMiller (Plc), Voltic's parent company, in 2012 initially in charge of innovation and he was later promoted to Senior Portfolio Strategy Manager.
He worked closely with a number of the SABMiller businesses across Africa to develop portfolio and category strategies that will support the growth of these businesses for the next 5 years.  
Prior to SABMiller, Phil was the Strategic Marketing Director at Honeywell (ED&S), a world class manufacturing organisation.
As a strategist, he brings on board a vast experience in the African markets from his work across Zimbabwe, Botswana, Tanzania, South Africa and Nigeria.
His in-depth knowledge and understanding of business growth strategies as well as his expertise in leadership with manufacturing organisations will also be incredibly valuable to Voltic (GH) Limited.
A statement signed by the Managing Director of Voltic, Mr. Gregory Metcalf noted that "Voltic continues to perform well as the market leader in Natural Mineral Water category.  We have recognised that Voltic's continued growth and increasing sophistication have brought about the need for more direct and focused leadership.  In Philip Redman we are delighted to have secured a leader with a great track record.  We are confident that under Phil's guidance Voltic will achieve even greater heights and remain the Natural Mineral Water brand of choice by Ghana's discerning consumers."
Philip Redman holds an MBA from the London Business School and a Master's degree in Mechanical Engineering from the University of Bristol, UK. He is also a keen cook, an ardent rugby player and has travelled extensively across Africa.