US envoy issues Libya extremist warning during visit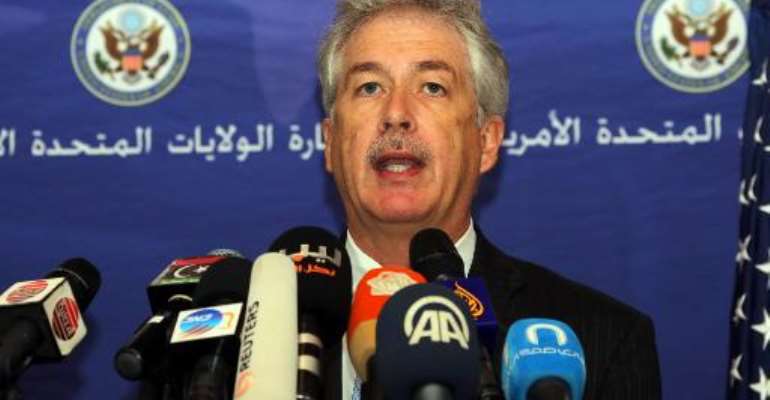 Tripoli (AFP) - The second-ranking US diplomat warned on Thursday during a visit to Libya that the threat of extremism is an "enormous challenge" for the North African country and the international community.
William Burns is the most senior American official to travel to Libya since an assault on the US consulate in the eastern city of Benghazi killed four Americans, including ambassador Chris Stevens, in 2012.
"Rising violent extremism... and terrorism is an enormous challenge first for Libya but also for Libya's international partners as well," the deputy secretary of state told a news conference.
Burns said the US stood ready to help improve the security situation in Libya, which has been plagued by violence since the 2011 uprising that toppled dictator Moamer Kadhafi.
"We discussed ongoing international support for Libya's efforts to reform the security sector, improve border security, control the proliferation of conventional weapons, and enhance the rule of law," he said.
"And we talked at length about the hugely important task of training Libya's General Purpose Forces and the steps that need to be taken to accelerate progress".
Libya is awash with weapons from the 2011 uprising, and authorities have struggled to establish security by integrating anti-Kadhafi militias into the regular army or police force.
Now-ousted prime minister Ali Zeidan requested US support last year to train new General Purpose Forces without links to the militias to help the central government to assert it authority.
During his 24-hour visit, Burns met with interim prime minister Abdullah al-Thani and leaders of Libya's most powerful political body, the General National Congress.
It comes with the Libyan government in turmoil after Thani quit last week just days after his appointment, saying he and his family had been the victims of a "traitorous" attack.