AFAG: Gov't should withdraw 17.5% bank service charge within one week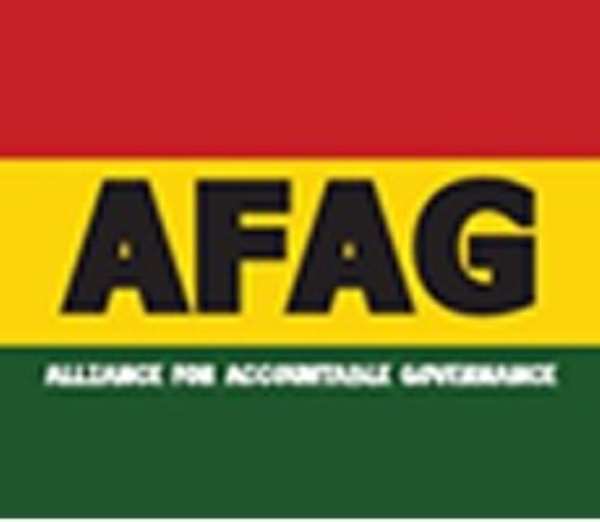 The Alliance for Accountable Governance (AFAG) has issued  a week's ultimatum for government to withdraw the 17.5% Value Added Tax (VAT) on bank services.
According to AFAG, it is "senseless" for the government to introduce such an "aggressive tax regime" at a time when Ghanaians are already struggling to cope with the economic hardship. 
Government has deferred to June, the time for implementation of the new bank charges in order for the public to understand the levy. 
But AFAG in a statement issued Thursday says, the impact on the tax cuts across all sectors of the economy and called on Ghanaians to oppose its implementation.
"This bank service tax has a transmission effect, and thus, will affect all sections of the economy including the banking sector, businesses and even parents paying their wards school fees through bankers draft. In the face of NDC's sponsored economic mess  AFAG urges civil societies, the business community, parents and the nation as a whole to rise up and oppose the implementation of this insensitive tax".
"AFAG will use all legitimate means to resist the implementation of this bank service tax. It is certainly not popular. Ghana's economy is in a failed state. 
The pressure group said it will mobilise members of the public to hit the streets to register their discontent if the policy is not withdrawn.
"...In this regard, we are giving government a one week ultimatum to withdraw this cancerous and vicious tax, failure, we will hit the street to show to government, Ghanaian discontent with the NDC government's economic management."