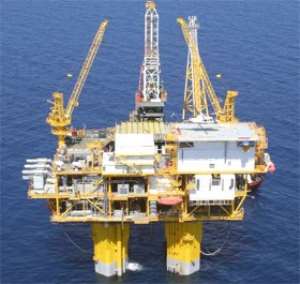 Kojo Annan, son of former UN Secretary General, Kofi Annan, has been linked to a scandal involving Canadian oil firm, Gondwana Oil Corporation.
The company allegedly forged the signature of Ghana's energy and petroleum minister to help the firm claim an oil block in the Cape Three Point of the Western region.
Kojo, according to Joy News, is named on Gondwana's website as a shareholder of the company's subsidiary, Miura Petroleum Limited.
The site describes the international Ghanaian diplomat's son as "a successful natural resource entrepreneur and social business enthusiast with an extensive global network and strong track record of growing new and existing businesses across the international market."
Ghana's Police took over investigations into the scandal after the Economic and Organised Crimes Office, which started probing the case, arrested former Miura employee Charles Andoh as a suspect. The Bureau of National Investigations has now taken full charge of the case.
The Africa Centre for Energy Policy (ACEP) recently said Ghana's oil and gas industry may be exposed to international ridicule following the alleged forgery involving Miura to claim the right of first negotiation over the Offshore Cape Three Point South (OCTPS) block in Ghana.
ACEP, in a statement signed by Executive Director Mohammed Amin Adam, said Miura Petroleum, in conjunction with its parent company, announced recently that its assets in Ghana include the right to the offshore block about which it had begun negotiations with the Government of Ghana.
The Policy Centre said Miura has already bagged in US$1.5 million having sold majority shares to Gondwana.
Gondwana is said to have used the letter as a basis to raise 40 million dollars on the Canadian stock exchange. It has been compelled to freeze its activity on the stock exchange after the scandal broke.