Gov't orders removal of illegal speed ramps on highways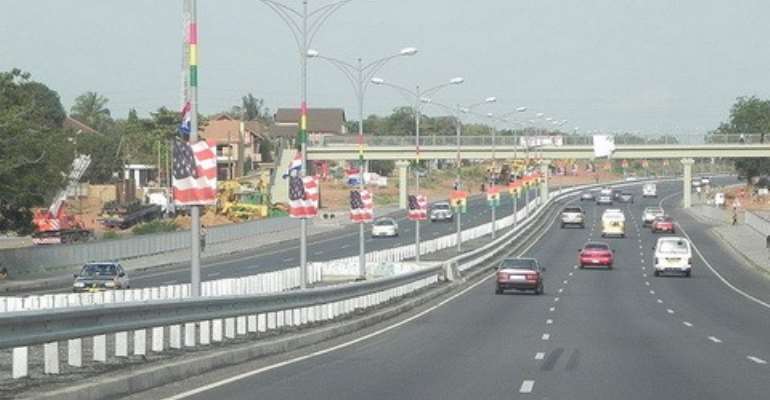 The Ghana Highway Authority (GHA) has been directed to remove all illegal speed humps on the country's highways. 
They have also been asked to replace those they remove with appropriately designed ones and provide corridors that need the facility to reduce the high rate at which members of communities are erecting the illegal speed humps. 
The Minister of Roads and Highways, Alhaji Amin Amidu Sulemani, who gave the directive, stated that the illegal speed humps constructed by communities, apparently to check speeding, have rather become death traps on the country's highways and streets.
The 'killer humps' constructed without authorisation and specification from the road authority have also become a nuisance to the travelling public, he observed.
Worse still, Alhaji Sulemani said motorists were not informed about the existence of such speed humps as they came with no warning sign, and therefore, took the motorists by surprise. Removal of humps
Speaking in an interview with the Daily Graphic, Alhaji Sulemani said the GHA was already on the ground and trying to remove those critical ones which posed danger to motorists.
Alhaji Sulemani said he had to personally supervise the removal of one such  'killer hump' that had been illegally erected on the Addokope road near Ada Junction by community members in that part of the region.
Members of the community had erected the speed humps to compel motorists to reduce their speed, having suffered a number of knockdowns from speeding motorists.
According to the minister, 'a huge speed hump' constructed at Bole and Fulfuso Sawla had also been removed. 
He said the exercise was designed for the whole country and it would be done progressively until all illegal speed humps were cleared and replaced with appropriately designed ones.
Records of accidents caused by speed humps are not immediately available, but it is believed that a number of road accidents can be attributed to illegal speed humps. Speed humps not good for highways
A Deputy Chief Executive Officer at the GHA, Alhaji Baba Kassim, told the Daily Graphic that the GHA had been designing speed tables and ramble short stripes on the highways.
"Ideally, we should have less speed- timing devices on our highways if drivers are more disciplined", he stated.
Alhaji Kassim explained that highways were designed for moving vehicles so anything that reduced the speed of a vehicle negatively affected the load. "A moving vehicle is lighter than a stationary and slow moving one," he stated.
He said if drivers were to obey the maximum speed limit of 50 when in communities, then the GHA would not need to provide speed humps in those communities. 
The illegal speed humps, he said, did not only destroy the roads but also undermined the safety of motorists.
Unfortunately, they are widespread  from Accra, Wa, Ho, Kumasi,  Sekondi Takoradi, among others where those illegal speed humps are dotted on many highways and streets.
- See more at: http://graphic.com.gh/news/general-news/21719-gha-directed-to-remove-illegal-speed-humps.html#sthash.RXl3vNpk.dpuf