Global Network Endorses Anyidoho As Deputy General Secretary Of NDC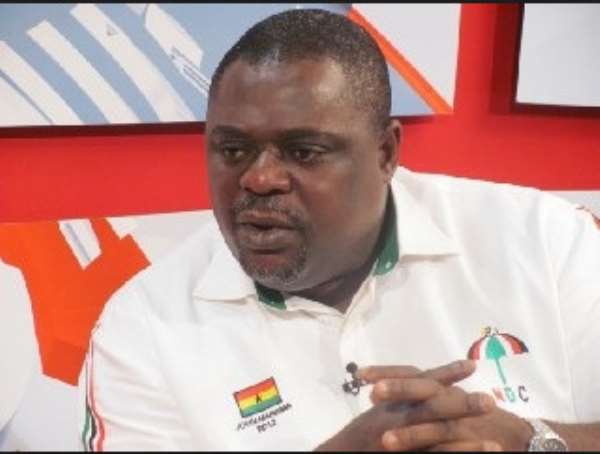 Though it's popularly regarded as just a rotary movement in NPP, the shocking takeover by new faces and able hands has caused a quack in us to call on Koku ANYIDOHO to become the deputy general secretary of the NDC.
Notably Ghana's politics is fast becoming a game for the radicals and diplomats alike. There is therefore a need to stock our line up with comrades who have such eclectic range of styles.A close scrutiny to the outcome of the NPP elections sends across a message that the NPP is breaking away from the concentrated bookish politics it's been doing all these years.
These factors launches a responsibility on us with the desire to inundate our front with people who have the knack of being able to downgrade the NPP to the depth of confusion after any skirmish going forward. It is in this regard that some of us have garnered together to anchor the need for the inclusion of comrade Koku ANYIDOHO as our deputy general secretary.
Even casual fans and ordinary citizens of NDC and Ghana alike are likely to recognize the impact Koku ANYIDOHO had on the governments and party alike during the tenure of late president mills. Koku's feat on active politics are well documented: Koku is among the all time young politicians in Ghana, how he batted in burning issues to tame the sonorous opposition we have. In addition Koku's intervention was targeted at drawing the party close to the governments. But what few people realized is that Koku made these significant impact off the field of party leadership.
If Koku could cascade such impacts on our party at a time that he didn't have any party position, one can imagine the exponential level of impacts that can befall our party if he is His assimilated into the integral part of the party. humility and the way he opens his doors to us the grassroots is very phenomenal. He is a very selfless person who is prepared to give you the last penny he has in his pocket.
Since 2001, Koku has been a great pillar of our great Party: if his crime is that he was loyal to the NDC and Prez Mills; we the grassroots will now show our appreciation and loyalty to Koku Anyidoho. Whether Koku likes it or not; he will become our next Deputy General Secretary. There is No Turning Back. The Party belongs to us the grassroots and nobody will stop us from getting Koku Anyidoho to be a key Leader of our great Party. We will not allow a few "latter day pretenders" to hijack our Party . Nobody from the Presidency must dare stop us because we will not budge.
His affability, his larger-than-life persona and his distinctive physical appearance coupled with his already printed feat in our party has captured the imaginations of supporter of all ages in the eastern region. We members of Global Network for BAREFACTS are calling on comrades to join this campaign that will ensure a revitalization in our party to precipitate the NPP into the pit of losers forever.Endorse koku, endorse victory 2016 Endorse Koku and let your (grassroots) voice beheard.
NO TURNING BACK (NTB)!
Long live NDC, Long live all true patriotic forces who continue to sweat and toil for the life of our great party!!
Long Live NDC, Long Live Ghana!!!!
Stephen Kwame Sawodji
Convener
Richard Etornam Nyako (0546441973)
Communication Director
Patrick Koomson
Operations Director