Old student supports two institutions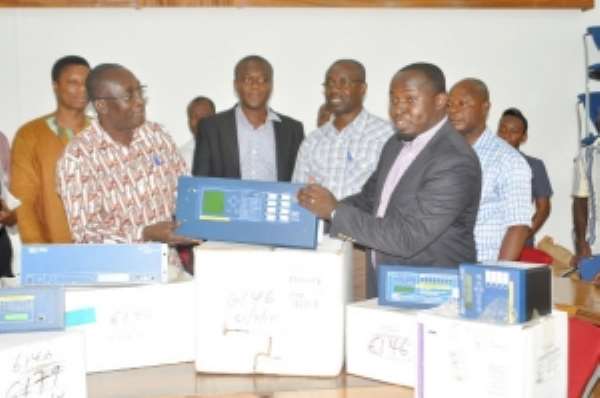 An alumnus of the Kumasi Polytechnic, Mr Fred Ankah, has presented two sets of Power Protection Control System to both the Kumasi Polytechnic and Kwame Nkrumah University of Science and Technology (KNUST) in Kumasi.
The equipment valued at GH¢120,000 would be used for the training of electrical students of the electrical department of the two Institutions.
Speaking at the ceremony, Mr Ankah said the equipment was a modern electronic equipment manufactured by the Schweitzer Engineering Laboratories for protection and control of high voltage transmission of electrical faults.
He said the time had come for students in tertiary institutions to be well-equipped with modern equipment to enable them to face industrial challenges and be competitive in the world market.
Receiving the equipment, the Rector of the Kumasi Polytechnic, Prof. N. N. N. Nsowah-Nuamah, expressed his appreciation to Mr Ankah for his gesture to the polytechnic.
He said the alumni must be patriotic and selfless, adding that they must support the institution.