One dead in Tamale shooting incident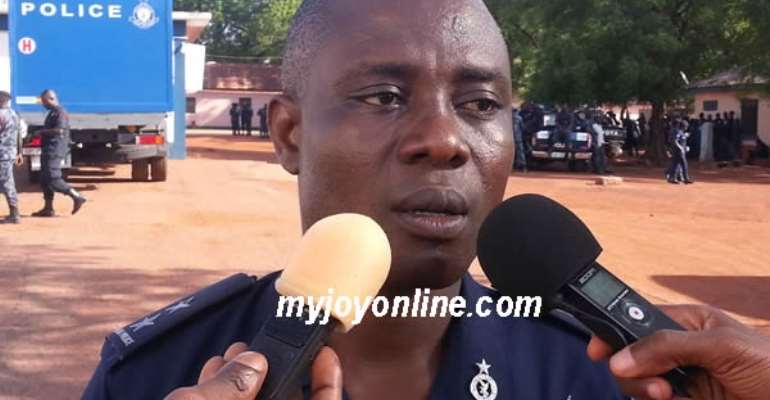 One person was shot dead in Savelugu, a suburb of Tamale in the Northern region, in what police say was a "free for all fight."
Majeed Fuseini, 22, was shot and pronounced dead at the hospital, ASP Ebenezer Tetteh told Myjoyonline.com.
Meanwhile, four suspects have been arrested in connection with the murder.
Explaining the circumstances under which Majeed Fuseini was shot, ASP Tetteh said the deceased person was caught up in a misunderstanding that ensued between two groups.
According to him, a misunderstanding between two groups led to the assault of two persons, Amingo Karim and Sulemana Seidu. A complaint was lodged with the police, which led to the arrest of one person said to have taken part in the assault.
ASP Ebenezer Tetteh said a chief in Piigu sent emissaries to go and invite Amingo over so that he could explain the circumstances under which the complaint was lodged and possibly help secure the release of the suspect in custody.
Amingo was reported to have told the emissaries to go and that he would later come and see the chief.
"He was in the process of reporting himself to the chief's palace when three other people again came to his house and questioned him why he had failed to respond to the call of the chief.
"That did not go down well with him and he picked a quarrel with them. That resulted in a free for all fight," ASP Tetteh narrated.
The deceased person was shot by one Issah Nantongma, who is believed to be the "prime suspect."
Three others, Abdulai Nantongma,  Illiasu Nantongma and Mahama Nantongma are  all in police custody assisting with investigations.
"We are investigating a case of murder and conspiracy to commit murder. After we have finished investigations, we will arraign them before court," he stated.
He said the incident is a pure criminal act with no political or chieftaincy twist.