Morocco refuses bail for 9 detained activists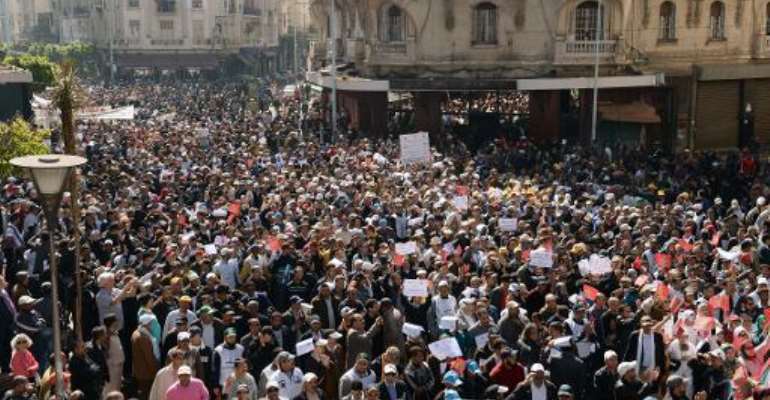 Casablanca (Morocco) (AFP) - Nine activists with Morocco's February 20 pro-reform movement, who were arrested this month during a mass demonstration in Casablanca, had their request for bail rejected on Tuesday.
Police arrested 11 activists during a "national march" organised by the country's three main unions on April 6, in which some 10,000 took part.
Accused of "organising a non-authorised protest" and of carrying out "acts of violence against police officers", two of the 11 activists have since been released on bail.
During Tuesday's hearing, the court in Casablanca refused a renewed demand for bail by the remaining nine defendants,with the trial adjourned to April 29, an AFP journalist reported.
A few dozen activists gathered outside the court house to demand their release, denouncing what they called a "political trial."
The march organised by the unions primarily targeted the policies, and especially the austerity measures, introduced by Islamist Prime Minister Abdelilah Benkirane.
But the February 20 activists had shouted slogans "against the regime as a whole," according to several watchdogs, including the Moroccan Association for Human Rights, which has expressed "concern" over the arrests.