Malaria: Tanzania's End Game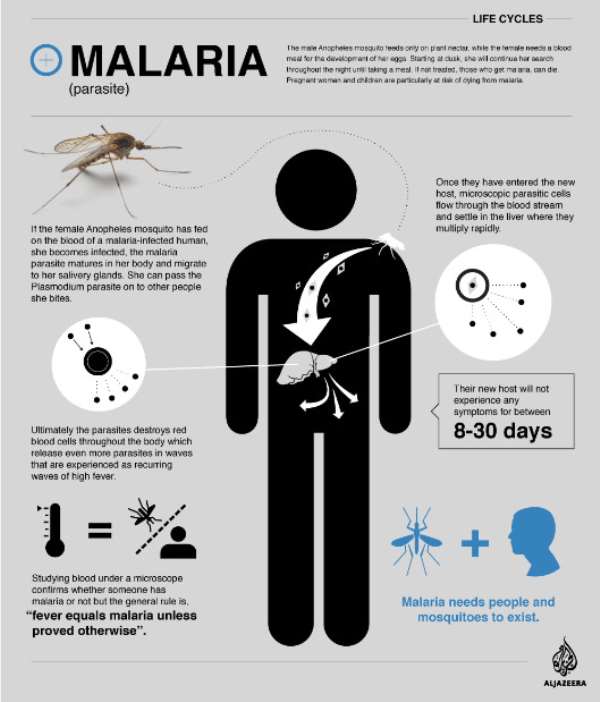 •Malaria kills 60, 000 a year in Tanzania
•80% of those deaths are children under five years
•Tanzania aims to halve malaria deaths by 2015
Lifelines: The End Game profiles the extraordinary work of African health heroes as they tackle malaria in Tanzania. The third documentary in a groundbreaking eight-part series, Lifelines: The End Game premieres on Al Jazeera English on 24 April 2014, the day before World Malaria Day.
Malaria is an infectious disease transmitted to humans through the bite of a mosquito. Although the disease has been eliminated in Europe and North America, it still plagues parts of South East Asia and Africa, where 90% of malaria deaths occur, costing the continent $12bn a year.
Lifelines: The End Is In Sight focuses on the fight against malaria in Tanzania, where the disease is responsible for 60,000 deaths a year, with 80% of those being children under five years of age.
Tanzania aims to halve malaria deaths by 2015 and research scientist Fredros Okumu believes he may see the disease eliminated in his lifetime. "I am fortunate that I'm still young enough," he says. "God-willing, I want to be there when malaria is eliminated."
Fredros lost his sister to malaria and started researching malaria at 19. With master's degrees from the University of Nairobi and Lund University in Sweden, and with a PhD from the London School of Hygiene and Tropical Medicine, Fredros now works at the Ifacara Health Institute, Africa's centre of research into malaria.
Here, in the race between science and a rapidly evolving mosquito, people voluntarily allow themselves to be bitten by mosquitos so Fredros and others can explore malaria prevention, control and vaccines.
For more information on malaria, visit http://www.aljazeera.com/programmes/lifelines/malaria.
Watch and embed the web videos:
Malaria and the death of a child: http://www.youtube.com/watch?v=uxO5_xUpLlk
Lifelines: The End Game promo: https://www.youtube.com/watch?v=xSVsZUzQ7Gs
ABOUT LIFELINES
Lifelines: The Quest for Global Health highlights the work of inspiring Africans on the frontline of public health. The groundbreaking eight-part series is filmed up close as these health heroes forge dramatic breakthroughs while tackling nine of the worst diseases and conditions that afflict poor people: Guinea worm, leprosy, malaria, maternal and neonatal mortality, polio, rabies, river blindness, schistosomiasis (also known as bilharzia or snail fever), and trachoma.
Lifelines: The Quest for Global Health has a number of episodes set in Africa, where it shares both the hope and heartbreak from the grassroots fights against schistomomiasis in Senegal, against maternal and neonatal mortality in Malawi, and against Guinea worm in Sudan and South Sudan.
South African Clifford Bestall - a Grierson, Emmy and Peabody award-winning documentary filmmaker - is the series director.
For more information on the series, visit http://aje.me/lifelines or follow Lifelines on Facebook at www.facebook.com/AJlifelines or on Twitter at @AJlifelines using #healthheroes to be part of the discussion.
All episodes will be available to embed from YouTube following their broadcast.
Vimeo preview links and high-res images are available on request.
The filmmakers and health heroes are available for interviews.
Fact-sheets are available on the different diseases.
Watch and embed The End Is In Sight, last week's episode about trachoma and river blindness, at