Insurgency: HURIWA Seeks Forensic Audit Of Defence Budgets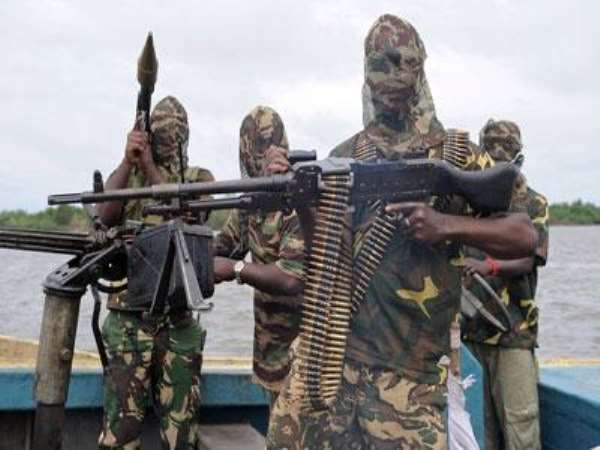 Following reported allegations of widespread corruption in the procurement system of the nation's Defence and policing institutions, a call has gone to the presidency and the National Assembly to invite internationally reputable auditing firm to undertake comprehensive forensic audit of Defence and police budgets from 1982 to date.
Making the demand in a statement jointly authorized by the National Coordinator Comrade Emmanuel Onwubiko and National media Affairs Director Miss. Zainab Yusuf, a pro-democracy group-HUMAN RIGHTS WRITERS' ASSOCIATION OF NIGERIA (HURIWA) also canvassed speedy amendments of relevant legislations [EFCC/ICPC] to specifically make it a capital offence punishable by the death penalty for any proven case of corruption and economic crime established against any public official in the Defence and policing sectors.
The Rights group is of the position that corruption in these two key national sectors not only undermines national security but also constitutes grave threat to the sovereignty of Nigeria.
The Rights group submitted that the recent high profile allegation by the Borno state Governor Alhaji Kashim Shetima that the outlawed armed insurgency groups were well armed and motivated much more than the Nigerian Military establishment makes it imperative that the huge defence and police budgets over the years be audited to ascertain why these critical sectors are still grossly ill-equipped and ill-motivated.
HURIWA also canvassed forensic investigation of the activities of the men and officers of the Nigerian Customs Service to determine how divergent freelance armed hoodlums obtained small arms and assorted weapons which they deploy to systematically destabilize Nigeria through calculated terrorism and other criminal acts of brigandage and large scale killings of villagers in different parts of Northern Nigeria.
The group stated that it was inconceivable that the border communities would be heavily flooded by assorted weapons which are currently in use by armed insurgents without the conspiratorial collaboration between men and officers of the Nigerian Customs Service and the illegal arms importers and smugglers.
The above position were adopted at an emergency meeting of the HUMAN RIGHTS WRITERS' ASSOCIATION OF NIGERIA (HURIWA), held in owerri Imo State over the Easter Holiday.
HURIWA stated thus; "We are disturbed by the ongoing campaign of terrorism and brigandage going on at different parts of North East Nigeria which have unfortunately resulted in the killings of over 5000 innocent Nigerians including the forced abduction of teenage school girls in Chibok Local Council Area of Borno State".
The Rights group lamented the spectacular failure of intelligence and the apparent inability of the Nigerian security agencies to sufficiently defeat these divergent armed freelance fighters who have gravely undermined Nigeria's national security and threatened in a very serious way, Nigeria's territorial integrity.
"As a pragmatic way out of this quagmire in which we have found ourselves, we urge the presidency and the National Assembly to Commission Independent reputable firms of forensic auditors from across the developed world to undertake comprehensive audits of the Defence and police budgets from 1982 to date to determine the veracity or otherwise of the allegation that it was since 1982 that the last major procurement of modern combat weapons for Nigerian armed forces officially took place."
Canvassing the introduction of the death penalty for criminal act of corruption in the Defence and police sectors, HURIWA said."
"From abundance of evidence, it has been scientifically proven that a nation that can not defeat armed hoodlums is on the verge of surrendering her sovereignty. Our current crises of widespread insecurity came about because of a groundswell of corruption in the opaque procurement mechanisms in practice in Nigeria's defence and police sectors. "