Rohi Ministries Organises Free Medical Screening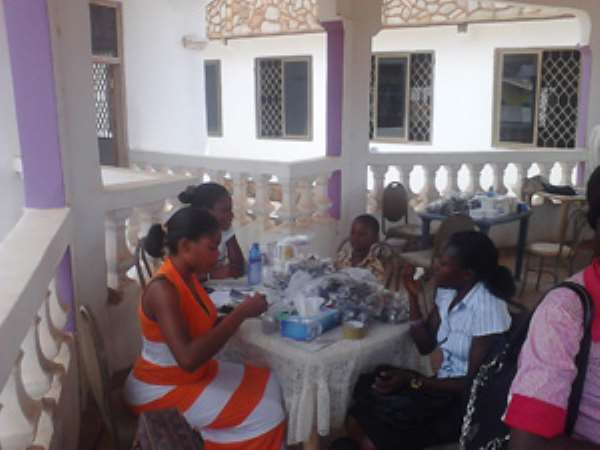 Over 100 residents of Nanakrom, a suburb of Madina in Accra, have benefited from a free medical screening exercise organised by the Rohi Global Ministries.
The exercise, estimated at about GH¢ 2,000 saw participants including children undergo general medical screening, eye screening and hepatitis B test.
The screening was undertaken by a team of medical doctors from the Korle-Bu Teaching Hospital as part of activities marking the first anniversary celebration of the church.
Speaking in an interview with DAILY GUIDE, Bishop Chris Parsram pointed out the need for Christians to put premium on their physical well-being alongside their spiritual needs.   
'The fact is that we believe that we need healthy bodies to do the work of God, yes we believe in healing, miracles signs and wonders; we believe that God can heal our body but we also believe that we need to complement whatever we trust God to do in our lives with the natural and the super natural.'
While indicating that the event was preceded by a health walk, he explained that it was laughable for people to 'eat anyhow, live anyhow and expect to live longer.'
Bishop Parsram advised everybody to have a thorough medical check-up at least once a year to know one's health status in order to avert any surprises.
By Jeffrey De-Graft Johnson