Eleven soldiers killed in Algeria attack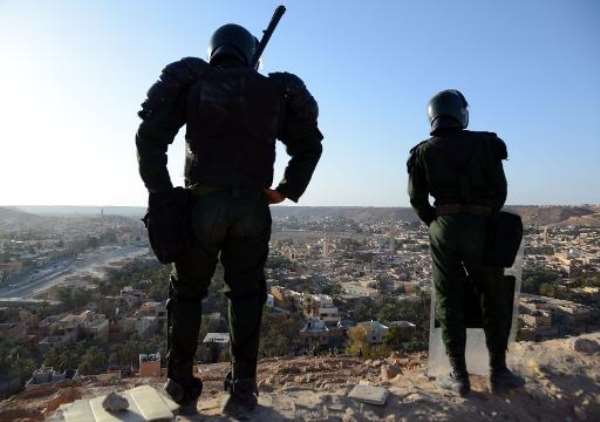 Algerian security forces stand guard on a ridge looking down on the city of Ghardaia on March 18, 2014. By Farouk Batiche (AFP/File)
Algiers (AFP) - Eleven Algerian soldiers were killed when they fell into an ambush in the restive Kabylie region east of Algiers, a security source said Sunday.
The troops were ambushed overnight at Iboudrarene as they were returning from a mission in the area, the source said.
Islamist militants who battled the army during the civil war in the 1990s still operate in the mountainous region, and Al-Qaeda in the Islamic Maghreb has attacked security forces there.
Last week the army said it killed two "terrorists" near the village of Koukou, in the same area as Iboudrarene.
Sunday's attack came after ailing President Abdelaziz Bouteflika won a fourth term last week in an election marred by low turnout and allegations of fraud, with his main rival rejecting the result.
Discontent with the 77-year-old Bouteflika is most evident in Kabylie, where some 70 people were hurt in clashes on Thursday between police and youths seeking to disrupt the vote.