Cease Your Needless Attacks on Nana Akufo Addo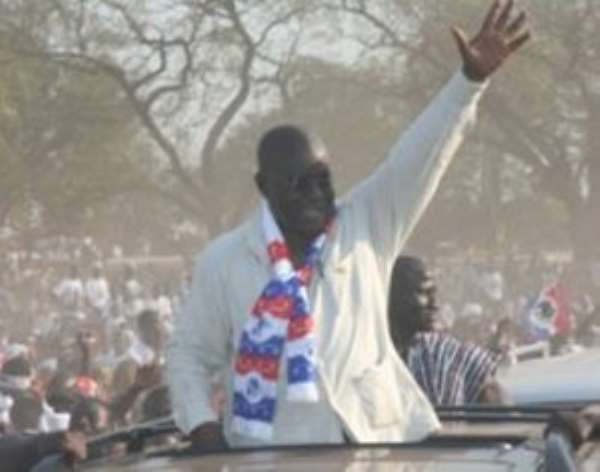 Reading through the threads of recent internet publications, I can just conclude that the hunting pride of lions or the hyena clan, the enemies or the opponents of Nana Akufo Addo of course, have started regrouping to embark on their "Pull Him Down" onslaught on him.
The malicious attacks are coming from both within and without the NPP. It is obvious that the NDC, for the sake of hanging on to power, although empirically total failures as they are, will slanderously spew their venomous damaging attacks on Nana Akufo Addo, alias DAVID.

However, it is very surprising and politically myopic on the part of the NPP, a party aspiring to regain power from the NDC, to do the NDC'S dirty job for them by joining hands to needlessly, defamatory, attack Nana Akufo Addo. It is about time all the family members of the NPP resolved their differences, pulled their weight together to confront the NDC head-on come Election 2016.

With the on-going internal squabbles, seeming selfishness and lack of farsightedness within the NPP, how can they successfully rescue Ghana from the socio-economic abyss into which President Mahama and his NDC government and party have deliberately plunged Ghana into?
God says; do not touch my anointed one. Therefore, Nana Akufo Addo being the DAVID in waiting to untangle Ghanaians from the destructive economic shackles in which we are bound by the NDC, I shall only advise that his Ghanaian opponents do not attack him just for simply attaining their selfish agendas.
I call on the NPP faithful to rally behind a genuine cause to bring financial, social and long term economic relief to Ghanaians.


The "LONE RANGER" from the valleys and mountains of Kumawu has been hounded out of his lair by the damaging bickering on-going within the NPP to come out to state his brief views as hereby contained in this publication.
Nana Addo has stated in public that he is not corrupt. Such a person is who Ghana needs now. Your failure to prove him wrong on his assertion makes it all nonsense any dirt you throw at this humble David who will in time floor the NDC Goliath – John Dramani Mahama.

The "Lone Ranger" will surely come out with a Campaign Strategy able to garner more votes for the NPP. I have to make my weight felt in the political arena of Ghana by whichever way possible, but all auguring well for Ghanaians and Mother Ghana.

It shall be well with you, all ye discerning and poor Ghanaians.

Off to Tesco on shopping, the "Lone Ranger" from the NPP and from Kumawu/Asiampa.

A tout à l'heure!

Rockson Adofo