GHS Tackles Neglected Diseases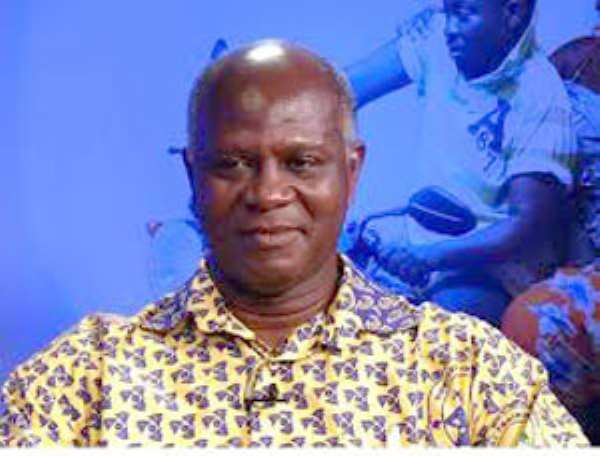 Dr Ebenezer Appiah Denkyira  
The Ghana Health Service (GHS) in conjunction with its supporting partners has advocated a stronger collaboration towards the elimination of the Neglected Tropical Diseases (NTD) in the country.
The GHS, commemorating the 2014 World Health Day celebration, focused on increasing the awareness of vector borne diseases such as lymphatic filariasis (LF), onchocerciasis (river blindness), schistosomiasis (bilharzia), soil transmitted helminthiasis and trachoma.
The programme, launched some 10 years ago is focused on the prevention of chemotherapy and transmission control (PCT) diseases through interventions such as insecticide treated nets for malaria control and lymphatic filariasis elimination, mass drug administration for lymphatic filariasis elimination, onchocerciasis elimination and schistosomiasis control.
The country has succeeded in mapping all the disease classified under NTD with known endemic populations for treatment.
The programme has furthermore achieved some modest gains with its several millions of treatment having been achieved with its mass administration.
In Ghana, about 10 million people get treated for LF, four million for onchocerciasis and about five million for schistosomiasis annually; the diseases affect mostly women and children in remote areas where potable water and health care is poor.
Dr Ebenezer Appiah Denkyira, Director General of the GHS, addressing a gathering at the celebration in Accra, said the NTD, some of which were vector borne diseases caused by mosquitoes, black flies and bulinus have not been given the needed attention over the years although it affect all 10 regions.
He said challenges of low visibility and inadequate direct government support for financing the programme have not helped in sustaining the level of intervention required for elimination or control activities.
'Advocacy drive for improved support from government health service, communities and local and international partners is required,' he said.
Ms Sherry Ayittey, Minister of Health, noted that the noble efforts being put in by the endemic countries, WHO and programme partners should not be left to go to waste in the fight against NTDs.
By Jamila Akweley Okertchiri