Jake Should Take A Break…Everybody Knew He Was Going To Lose – Kweku Baako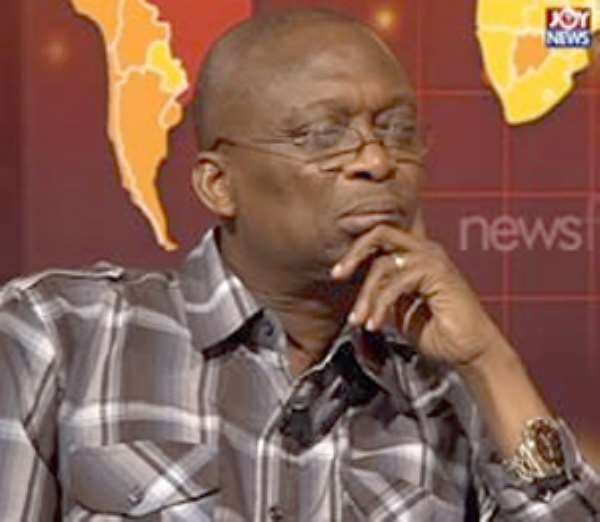 Abdul Malik Kweku Baako Jnr
Editor-In-Chief of the New Crusading Guide newspaper, Abdul Malik Kweku Baako Jnr, has asked former National Chairman of the opposition New Patriotic Party (NPP), Jake Obetsebi Lamptey to take 'some time off to reflect and regain his strength'.
This according to Kweku Baako will help him (Jake) to put the elections behind, meditate on his shortfalls and come back to the party with freshness and newness to help the newly elected executives.
Mr. Jake Obetsebi Lamptey, five days ago, was voted out of office by delegates of the NPP at the just ended Tamale conference. He was defeated by Mr. Paul Afoko, by a margin some have described as 'disgraceful'. And even though Kweku Baako thinks Jake should have foreseen his defeat, he has asked him (Jake) to 'relax'.
'Everybody knew he was going to lose and he should have felt it. I am aware there were times his pals were trying to convince him to get out of the race…he should have felt the pulse of the delegates but make no mistake he's done so well for the party…he should relax, reflect and come back to help the party,' he said.
Reacting to the defeat of Kwadwo Owusu Afriyie popularly known as 'Sir John' who also lost to Kwabena Agyepong, Kweku Baako posited on 'Kokrokoo' that the way 'Sir John' was reacting to issues in the media especially, does not make it surprising that he lost.
He told Kwami Sefa-Kayi that 'I think the delegates made the right choice; it is good for the party. As a General Secretary, you are not supposed to unleash yourself on radio, making noise here and there every time.'
Credit:  Rebecca Addo-Tetteh/Peacefmonline.com http://people.peacefmonline.com/pages/peacefmonline/rebecca_addo_tetteh/