Nationwide Network Of Patriots Congratulates Chairman Afoko And Team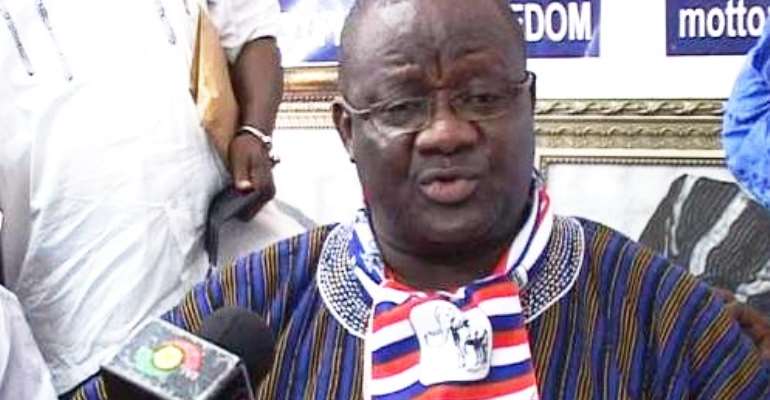 The Nationwide Network of Patriots sends a warm congratulatory message to Mr Paul Afoko nd his new team of national officers who have been elected into office at the just ended National delegates conference in Tamale.
Your victory is worth every little effort,time and finances you have put in this months of arduous electioneering campaign , touring every one of the 275 constituencies to your message of redemption. You have indeed shown as individuals that you have the courage and strength for public office. Thankfully, the elections are over and the baton of leadership has found itself in your hands.
The greatest challenges ahead of you will firstly, bother on reuniting the party and strengthening its structures from the polling station level to the national level, ensuring that resources trickles down the party structures to the constituencies, electoral areas and polling station without any hindrances and reviewing the mode and quality of training we give to our polling station agents.
Secondly, we expect the new executives to encourage competition by conducting free and fair elections for all those that aspire to lead the party in the 2016 elections. Because it is only through a rigorous internal contest that we can come out with a candidate that reflects the truest choice of the party.
Thirdly , we urge our national officers, regardless of who is the flag-bearer, to act consistently in the best interest of the party. There are times, even though rare, when a party executive must stand up to a Presidential candidate in the interest of their party.
Furthermore, you must instill discipline in the party, applying punitive measures to people who by their utterances, actions and inactions bring the name of the party into disrepute, the rod must not be spared on such members. Ghanaians may be tired of the NDC, but for them to see the NPP as credible alternative, we must show some capacity, discipline and agency.
Lastly, We call on you to show magnanimity by reaching out to those who lost to you in the just-ended contest to join you in executing your plans to bring back the party to the corridors of political power in 2016. It is instructive to note that, all this effort will come to naught if it does not translate into power in 2016.
The burden of responsibility lies squarely on your able shoulders.
LET US UNITE FOR VICTORY 2016…
LONG LIVE NPP
LONG LIVE GHANA.
Faisal Awudulai 0260853708
Samudeen Mustapha 0245112753