Chicago Fire striker Patrick Nyarko gushes over Amarikwa- Mirage partnership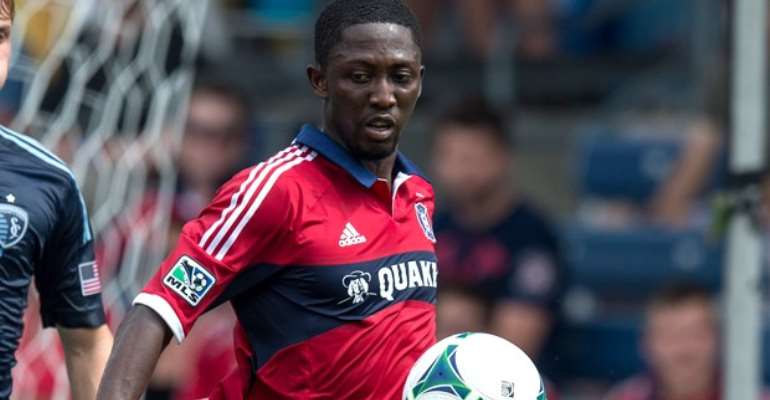 Chicago Fire striker Patrick Nyarko has hailed the partnership of team-mates Quincy Amarikwa and Mike Magee.
Amarikwa netted his third goal of the season in a 1-1 result at the Montreal Impact to secure his side's fifth consecutive draw of a difficult campaign.
Magee set up Amarikwa's 54th-minute equalizer with a clever cutback for his strike partner to slot home from six yards for a deserved leveler.
And the Ghanaian international has been impressed with the partnership between his two colleagues.
"These guys play two totally different games, and that brings something different every time," Nyarko said.
Chicago Fire's Patrick Nyarko gushes over Mike Magee-Quincy Amarikwa strike partnership
"Every kind of service you provide you know it's going to turn into something positive just because both of them are different. Quincy will just battle through everything and get there even if the ball isn't perfect, and Mike is pretty much the smartest runner in the box I've ever seen."
"He's just very smart with his runs," Nyarko said of Magee, "and I've gotten on the same page with him over the last year or so and I know exactly what run he is going to make. So it makes it a lot easier to provide those direct balls into him.
"He plays off the shoulder, he drops off and he helps me to get in behind. I love playing with those guys, it's been fun and hopefully we can start to transform those ties into wins."