Boy, 5, Exposes Dad Over Murder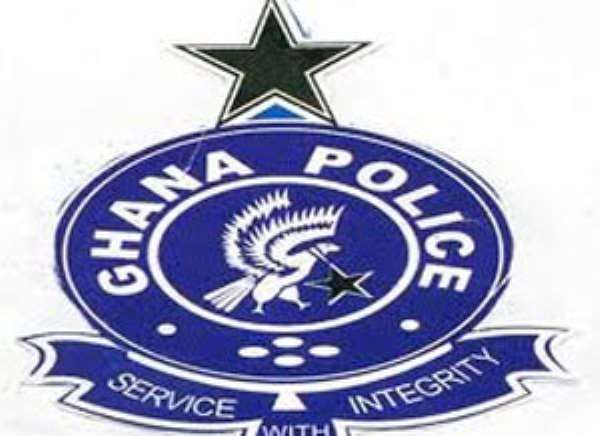 A five-year-old boy at Kosamba near Kadjebi-Asato in the Kadjebi Dsitrict of the Volta Region has inadvertently exposed his father over the murder of an eight-year-old boy, Evans Adjei, believed to be an imbecile.
The Kindergarten-two pupil, who was merely gossiping to his mates in school about the act, to which he was the sole witness, ended up exposing his father, 25-year-old Kudjo Osei, who is now in the grips of the law.
Apparently, Kudjo Osei had buried the body of the deceased after secretly murdering and dismembering the body over a month ago on 6th March 2014.
The Hohoe Divisional Crime Officer, ASP Katey Otumi, who confirmed the incident to DAILY GUIDE, said Kudjo is a nephew of Killian Osei, a Kosamba-based prayer warrior of a local church in the area.
Kudjo allegedly committed the crime close to his cottage when he was convinced that there was no one around.
Unknown to him, his own son, a five-year-old pupil, who was returning from school at the time, had hid in a nearby bush and quietly watched the entire episode.
He explained that a Technical Officer of the Forestry Commission, Yaw Boateng, the father of the deceased, had sent the son, believed to be an imbecile, to Killian, the prayer warrior, for some spiritual healing, as he was suffering regular relapses.
On that fateful day, Killian allegedly went to the farm with Evans, but could not find him when he was returning and so concluded that he was missing. Apparently, his nephew, Kudjo Osei, whose cottage was about 50 meters from the farm, had allegedly grabbed the boy and murdered him in cold blood.
He dismembered the boy's arms and legs and gave them to some unknown persons and threw away his intestines and other vital organs and then buried the remaining parts in a nearby bush.
The Crime Officer said unfortunately for the suspect, his son, who was returning from school, saw his father commit the act. He then narrated the incident to his mates at school who subsequently spread the news.
Some of the pupils told their parents, leading to the arrest of the suspect, Kudjo Osei and his uncle, Killian Osei.
The body was then retrieved on Wednesday March 26, 2014.
Kudjo Osei was then arraigned and remanded into prison custody to re-appear on April, 26, 2014 and is currently assisting the police in their investigations. Killian is to be released on bail soon.
( [email protected] mailto:[email protected] )
From Fred Duodu, Ho