Cabinet Approves Petroleum Exploration Bill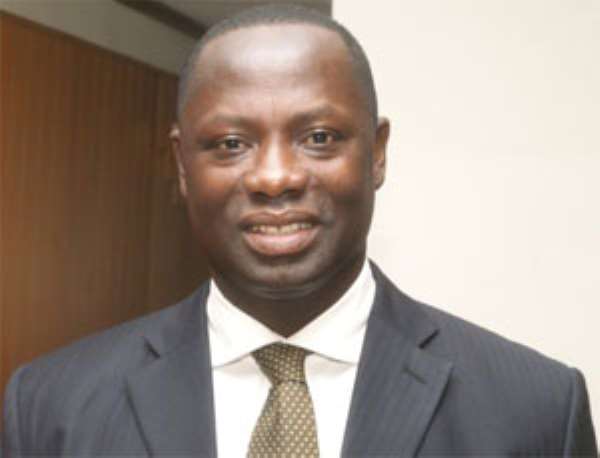 Emmanuel Armah-Kofi Buah, Energy Minister
Emmanuel Armah-Kofi Buah, Energy Minister
Cabinet has approved the Petroleum Exploration and Production Bill and it is expected to be laid before Parliament soon.
This was announced by the Minister of Petroleum and Energy, Emmanuel Armah-Kofi Buah on Monday.
He therefore entreated civil society organizations and other state actors to make meaningful contributions to the Bill so that the nation would have holistic legislature that would address emerging issues in the petroleum sector.
The sector Minister noted that PNDC Laws 84 and 64 do not fully address all the issues in the petroleum industry, hence the need to come up with new laws that would deal decisively with emerging issues in the sector.
Mr. Buah made these remarks in a speech read on his behalf by Theophilus Ahwireng, Chief Executive Officer (CEO) of the Petroleum Commission at the opening ceremony of a two-day conference on oil and gas organized by STAR-Ghana in Takoradi.
The event was held on the theme: 'Strengthening Stakeholder Collaborations to Maximize Benefits from Ghana's Oil and Gas Resources.'
It brought together civil society organizations, Members of Parliament (MPs), traditional rulers, opinion leaders, youth leaders and the media.
The Energy Minister stressed that government was committed to strengthening other state institutions and build the capacity of personnel in the petroleum sector to ensure transparency and accountability.
Mr. Buah gave the assurance that government would ensure effective and efficient exploitation of petroleum resources for the benefit of the entire citizenry.
He said currently the country was producing between 100,000 and 120,000 barrels of crude oil per day and gave the assurance that government would ensure the judicious use of the petroleum revenue to accelerate national development.
Mary Tobbin-Osei, Deputy Programmes Manager of STAR-Ghana, said the organization seeks to make contributions toward increased accountability, transparency and responsiveness of government on the petroleum resources.
The convention, she said, is aimed at creating a platform for Civil Society Organizations (CSOs), Parliament, the media, state and non-state actors, to interact and share information on national policy issues related to the petroleum sector.
It is also aimed at identifying priority actions for stakeholder collaborations from the community to the national levels, she added.
Mrs Tobbin-Osei noted that it would help stakeholders identify emerging issues in the petroleum sector, and opportunities for engagements to build a win-win relationship among stakeholders.
STAR-Ghana is a multi-donor organization with support from DFID, DANIDA, EU and USAID.
 
GNA