Woman arrested at KIA for carrying $650,000 worth of heroin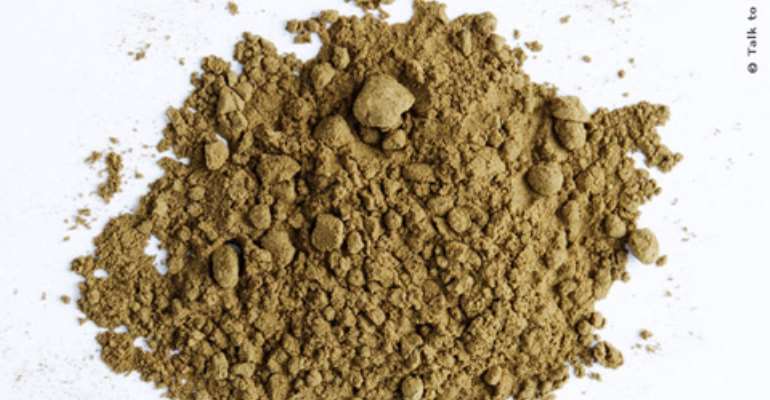 A 36-year old Ghanaian business woman has been arrested for possessing 10 kilogrammes of a brownish substance suspected to be heroin.
The suspect, Mercy Agyeman Prempeh, was arrested at the Kotoka International Airport (KIA) by officials of the Narcotics Control Board (NACOB) on her arrival from Tanzania.
With a street value of $650,000, the drug was wrapped in black plastic bags and concealed in a secret compartment of a travelling bag.
According to the Deputy Executive Secretary of NACOB, Nii Lantey Blankson, officials of the board were on their usual checks on passengers arriving from various destinations at the KIA when they arrested the suspect.
He indicated that the woman was asked to identify her bag at the baggage claim area for checks because of where she was coming from.
A thorough check on her bag, which contained her personal belongings, led to the discovery of the suspected banned substances.
Upon interrogation, the suspect claimed a Tanzanian friend had given her the drug to be given to an unknown person in Accra for a fee of $2,500.
She insisted that the owner of the drug was supposed to meet her at the airport with the said amount but believed the person might have absconded following her arrest.
Nii Blankson warned all drug barons that NACOB officials were on high alert at all the entry and exit points of the country and that anyone who attempted to import or export drugs would be arrested and prosecuted.