Total goes ahead with ultra-deep Angolan oil field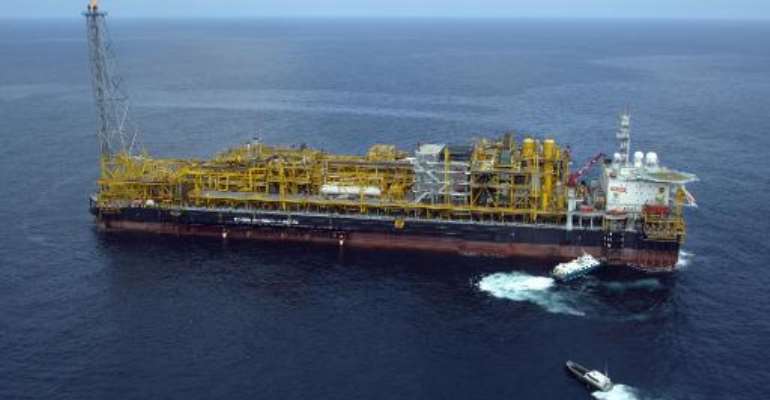 Paris (AFP) - French oil group Total has found ways of reducing the cost of extracting ultra-deep Angolan offshore oil reserves by a fifth and has decided to go ahead with investment in the Kaombo project, the firm said on Monday.
Total and its venture partners have found ways of reducing the overall capital cost by $4.0 billion (2.9 billion euros) to $16.0 billion, and production is set to begin in 2017, Total said in a statement.
The field has estimated reserves of 650 million barrels and should produce 230,000 barrels per day, Total said.
With the launch of the field, the forthcoming start-up of the CLOV resource and with three exploration wells planned in the Kwanza basin this year, "Angola remains a priority country for Total", said the head of Total Upstream activities, Yves-Louis Darricarrere.
Referring to the Kaombo project, he said: "While continuing our commitment to develop the Angolan oil industry, Total has significantly optimised the project's design and contracting strategy in recent months."
The field is about 260 kilometres (160 miles) offshore where the water is 1,400 to 1,900 metres deep
Total said: "The Kaombo development includes a substantial level of local content. Over 14 million man-hours of fabrication and construction works will be performed locally in Angolan yards which will be used for equipment fabrication and assembly."
Total said it had been operating in Angola since 1953 and that last year its share of production in the country totalled 186,000 barrels of oil equivalent per day.
However, at the end of last year, the total of production involving Total was nearly 600,000 barrels per day, making the company "the country's leading oil operator," the company said in its statement.