It is in the interest of Ghanaians to elect NPP in 2016 - Kwabena Agyepong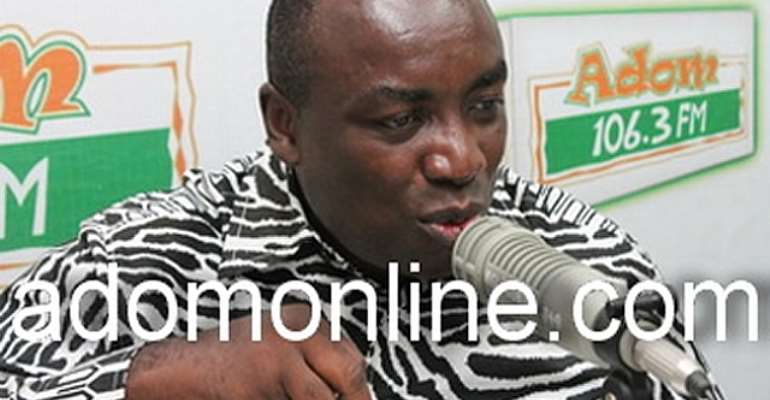 It will be in the best interest of Ghanaians to vote the New Patriotic Party back into power in 2016, the party's newly elected General Secretary, Kwabena Agyepong has declared.
He believes the NPP is a better manager of the national economy.
Speaking on Joy FM's Super Morning Show on Monday, Mr Agyepong asserted that the eight-year rule of the NPP (2001 to 2009) "stands very tall,"  as far as the management of the national economy is concerned.
"It is common knowledge that the NPP has better knowledge of Ghana's economy...the evidence is obvious," he emphasised.
He further stated that having proven that they were "better managers of our financial situation...it would be in the interest of Ghanaians to elect the NPP back into power, in order to improve their standards of living".
However, the New Patriotic Party would have to go into the 2016 elections united with strong machinery so as to wrest power from the National Democratic Congress, he warned.
ERA OF CIVILITY
In projecting a united front, Kwabena Agyepong also advised party functionaries to respect the sanctity of the party and work according to the rules governing it.
The General Secretary said his election and that of the other new executives would "usher in a new era of civility" in the opposing NPP.
He is convinced that once the party gets its acts together, and focused on a strong but catchy message, victory would be assured in 2016.
Expressing his appreciation to delegates at the party's conference in Tamale on Saturday, and well wishers following a motor accident he had last Tuesday, Kwabena Agyepong concluded  that his election was a reward for his dedication and hard work.
He therefore promised to harness the rich resources of all in the party for a resounding victory in 2016.
Mr Kwabena Agyepong and a host of others were elected at the NPP's delegates conference in Northern regional capital, Tamale on Saturday. Except for the Women's Organiser, the delegates elected new officers to run the affairs of the party for the next four years with Paul Afoko as the new National Chairman.
Story by Ghana | Myjoyonline.com | Isaac Essel | [email protected]