Government to pay Gh¢ 197.5 million judgment debt; but AG saves Gh¢ 600million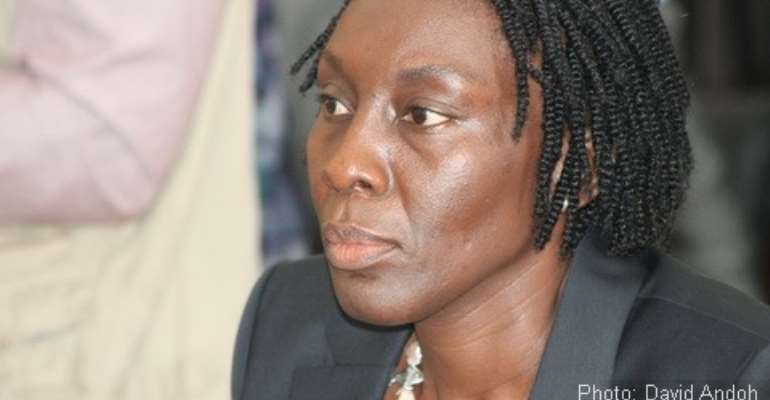 The Attorney General & Ministry of Justice, has confirmed the award of damages amounting to GH¢197,491,874.00 in a case brought against the state by Bankswitch Ghana.
Bankswitch,had filed before the Permanent Court of Arbitration, in The Hague, the Netherlands for the payment of Gh¢ 853 million in damages for the cancellation of a contract signed with the Government of Ghana /business/2014/April-8th/400-million-judgment-debt-looms.php in 2007 for the management of a platform for the revenue mobilisation programme of the Customs Division of the Ghana Revenue Authority (GRA).
The contract, according to the Attorney General and Minister of Justice, Mrs Marieta Brew Appiah- Oppong was signed at a time, the State already had a contract with GCNET and a number of Destination Inspection Companies (DICs) performing the same functions for which Bankswitch was being contracted to perform.
The award by the Court, following the arguments by the Attorney General, is a  reduction of about Gh ¢  600 million from claims filed by Bankswitch.
The Attorney General told the Daily Graphic that despite the signing of the contract in 2007, the company had not started operations until 2009, following which the contract was terminated because of the existence of the GCNET platform and DICs with which government still had a contract.
Records from the hearings of the Court show that a number of public servants and former government  officials were at the Court to defend Bankswitch, against the State.
Throwing light on the issue, the Minister of Information and Media Relations, Mr Mahama Ayariga said he suspected that the then government intended to phase out the GCNET and the DICs when their contract expired and that might have informed the decision to contract the Bankswitch.
He said, however, that the government found nothing wrong with the performance of GCNET and the DICs and, therefore, decided to renew their contract.