More people stealing power; 9,537 illegal connections detected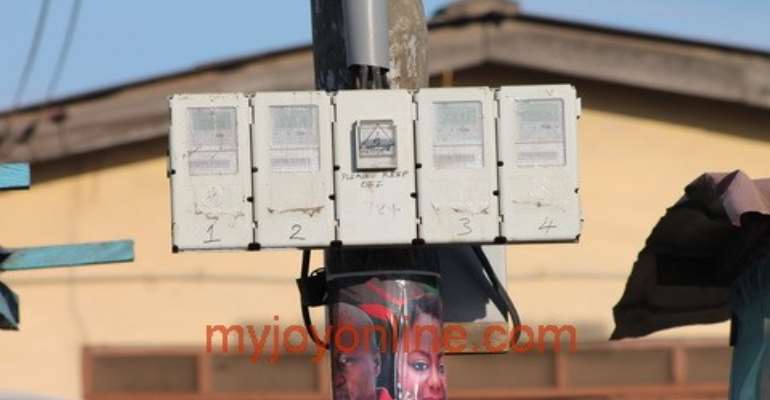 Organised and wide­spread theft of electricity continues to be a longstanding problem crippling the efforts of the Electricity Company of Ghana despite the deployment of its prepaid metering system.
ECG, in the last three and a half years, identified 9,537 illegal electricity connections across the country.
In 2011,the company detected 2,929 illegal connections and was able to recover over Ghc 5.6 million as revenue to the state.  In 2012, the power utility company identified 3,425 illegal connections, out of which over Ghc9 million in revenue was recovered.
In 2013, 2,242 were identified, out of which Ghc11.8 million revenue was recovered by the state.
As at March 2014, ECG had detected 941 illegal connections,recovering Ghc 3.3 million.
"An illegal connection is the drawing or tapping of power from the electrical mains without offi­cial approval or the unauthorized re-connection of officially discon­nected premises and this has be­come a worrying phenomenon to ECG," David Asamoah, an engineer of the company told journalists at a media workshop organized by Public Utilities Regulatory Com­mission (PURC) in Accra last week
Mr. Asamoah said his outfit was installing electricity meters that have automated meter reading facility, adding that, "the move is to monitor the meter 24 hours from our office without necessarily going to the customer's house."
William Hutton Mensah, the Managing Director of ECG, also said the new prepaid meters are expected to send signals to operators at ECG's workstation in case of tampering.
"The essence of what we are doing is that we want to get more money to invest into the networks, improve upon our systems so that customers will get a better quality of service from us," Mr. Mensah pointed out.
He continued: "We need to change a lot of equipment, trans­formers and lines, the metering which now we are getting to about 35 per cent prepaid metering pen­etration for consumers is certainly going to help reduce commercial losses."