Haruna Iddrisu cautions voting out NPP current executives en bloc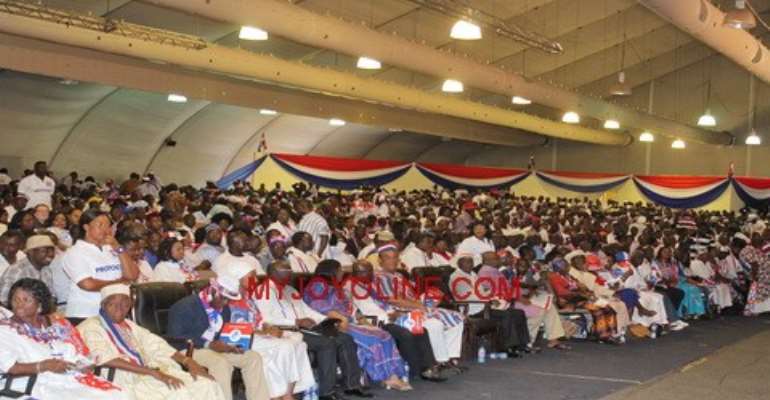 The Member of Parliament for Tamale South, Haruna Iddrisu says a crusade by some leading members of the NPP to get all current national executives voted out is a dangerous move.
In his view, such a crusade, if not informed by a comprehensive assessment, could come back to haunt the party.
Over five thousand delegates are in the Northern regional capital, Tamale to elect national executives to prepare the party for the 2016 elections. The exercise has been characterized by acrimony with some leading members not only calling for the current leadership to be voted out, but have also accused them of embezzlement.
Former General Secretary of the party Nana Ohene Ntow, Member of Parliament for Suhum Frederick Opare Ansah, and a former presidential aspirant of the party Prof. Frimpong Boateng, are party big wigs championing a campaign to get the current national executives of the party out.
But speaking on Joy FM's news analysis programme, Newsfile on Saturday, the Minister of Trade and Industry, Haruna Iddrisu said,  "The danger is where the call for an entire exit of the national executive is not informed by merit [but] by maybe just petty hate, or the person doesn't share the group he belongs to within the political party.
"But if it is founded on the basis that, no, these national executives have not served the party right, they have not been able to achieve the goals which were set for them, that is legitimate."
The NDC MP for Tamale South advised the NPP to undertake an assessment of its own performance, an assessment of its candidates – presidential and parliamentary – and "go beyond just imposing this burden that it was the doing of the national executives.
Meanwhile, MP for Old Tafo Anthony Akoto Osei has told Joy News it is unnecessary to lambast the executives for the defeat of the party in the 2012 general elections.
"We were all part of the system, we all lost," he maintained, adding that if the leadership failed in their four-year term, the delegates should be allowed to decide.
 Managing Editor of the Crusading Guide newspaper also described as "irresponsible and indiscipline" personal attacks on some senior members of the party.
Speaking on Newsfile, Kwaku Baako Jnr, said those who attack their fellow party members must exercise restraint as most of the accusations have not been substantiated.