Legon to run executive courses in Mining Law and Policy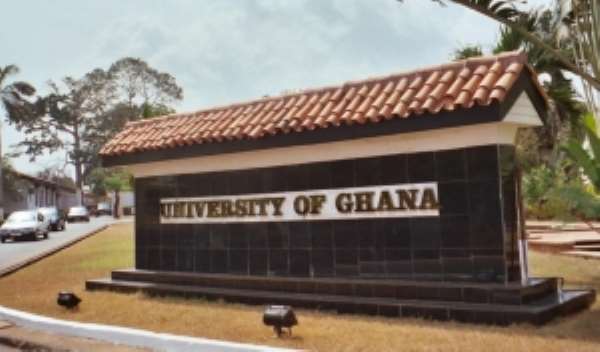 The Faculty of Law of the University of Ghana, in collaboration with the University of Western Australia Law School, has introduced an executive-level short course in Mining Law and Policy to help enhance the development of Ghana's mining sector.
The programme, which is under the auspices of the International Mining for Development Centre, with support from the Australian government, is geared towards providing a framework and an overall introduction to how mining operates in the country.
Dubbed: "An introduction to Mining Law and Policy for Sustainable Development", the course will draw participants from the relevant sectors in the mining industry to learn, understand and brainstorm on measures to help promote policies and operations in the industry. 
Essence of the initiative
Launching the initiative, the Australian High Commissioner to Ghana, Mrs Joanna Adamson, said her homeland was pleased to be drawing on its expertise to support Ghana in its efforts at achieving sustainable and equitable development.
According to her, the mining sector played an instrumental role in driving economic growth in both countries, hence the need to keep stakeholders abreast of the mining law and policy to help facilitate the process.
She lauded the steps taken by the authorities in both universities to make the initiative a success and urged the participants in the course to use the knowledge they derived from the programme to enhance the development of Ghana's mining sector.
Other perspectives
Addressing the ceremony, the Minister of Lands and Natural Resources, Alhaji Inusah Fuseini, said sustenance of the project would go a long way to contribute to Ghana's goal of achieving sustainable development through mining.
Giving a recap of the history of the mining sector in the country, Alhaji Fuseini said although the country's mining industry had chalked up many successes since its inception, it had been confronted with some challenges that needed immediate redress.
He mentioned environmental and social impacts caused by increasing surface mining, encumbrance of large mining concession areas leading to tension between growing towns and mining companies, land tenure and compensation issues and illegal small-scale mining (galamsey) as some of the activities that had become an impediment to the industry.
Remedies
Speaking on measures to curb the challenges, Alhaji Fuseini said currently, the area of small-scale mining was under consideration for amendment, adding that a proposal would soon be submitted to Cabinet to approve amendments to be submitted to Parliament.
"The proposed amendments will ensure strict liability for offences committed under Act 703 and prescribe severe penalties for illegal mining or galamsey," he said.
Furthermore, he said courts would be empowered to confiscate equipment used in illegal mining activities, as well as any minerals produced from such activities.