Vote out Jake, Sir John- Frimpong Boateng tells delegates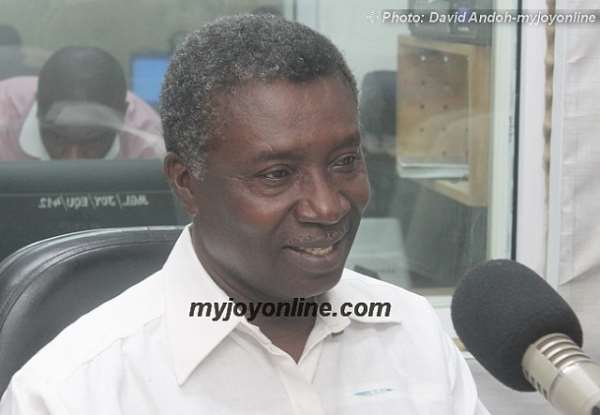 Barely 24 hours to go for the much anticipated National Delegates Conference of the New Patriotic Party, the former chief Executive of the Korle-Bu Teaching Hospital and a failed presidential aspirant of the NPP, Prof Frimpong Boateng is calling on the party's delegates to vote out the chairman and General Secretary.
Jake Obetsebi Lamptey and Kwadwo Owusu Afriyie, the incumbent chairman and General Secretary of the NPP are seeking re-election in the party's national delegates conference scheduled for Tamale on Saturday.
Speaking to Joy News, the prolific heart-surgeon-turned-politician said the two national officers presided over  two election defeats and must give way.
He said in other places the two would have honourably resigned but in Ghana even losers want to be proclaimed as heroes.
Asked who he would vote for as a chairman if he were to be a delegate, Prof Frimpong Boateng said he would personal prefer  a candidate from the Northern descent.
Four candidates are vying for the National Chairmanship position- incumbent Jake Obetsebi Lamptey, twice failed chairman aspirant, Steven Ntim, Paul Afoko and Fred Oware.
Paul Afoko is the only chairman aspirant from the northern descent.
Frimpong Boateng said it will be suicidal for the party to hold a national delegates conference in Tamale and not have a single elected candidate from the north.
Asked who he would want to have as General Secretary, Frimpong Boateng did not hesitate in mentioning Kwabena Agyapong as the right candidate for party's scribe.
He said the NDC has failed the country in all its developmental agenda and there is a need for a competent NPP leadership to steer the party on to victory.