GRA launches Stakeholder Engagement Strategy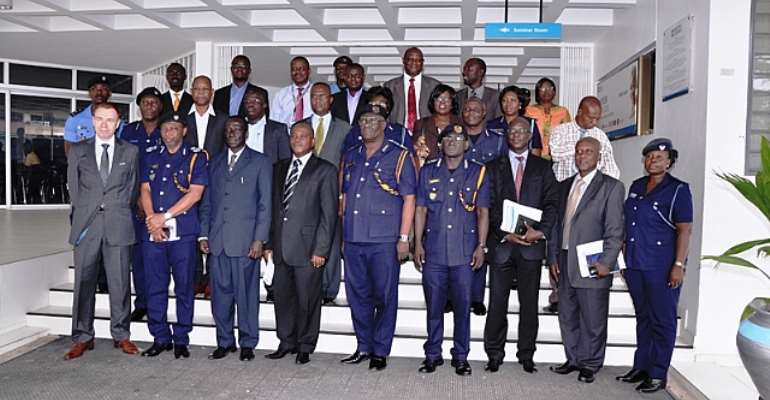 Accra, April 10, GNA The Customs Division of the Ghana Revenue Authority (GRA) has launched a Stakeholder Engagement Strategy to enhance effective delivery of its mandate through improved engagement and communication with its stakeholder.
The 42-page document is to enable the division to engage public and private sector stakeholders at every stage of the development and implementation of new policies and procedures.
The strategy had been developed in collaboration with the World Customs Organisations (WCO) West African Customs Administrations Modernization Project (WACAM) with technical assistance and support from the Swedish International Development Cooperation Agency (SIDA) and United Nations Development Programme (UNDP).
Mr Philip Wood, WCO WACAM Project Representative, said WACAM project was formulated to engage in capacity building activities for ECOWAS Member States under the WCO/ SIDA agreement.
He said there were a number of potential bottom- line benefits that businesses and wider economic community operating in Ghana stand to gain from effective Stakeholder engagement.
Those benefits, he said, include enhanced transparency, predictability and integrity which would lead to lower transaction costs; enhanced facilitation and speedy clearance of goods to stimulate economic activity; better and easier access for businesses to comply thereby reducing delays and costs; reduction of burdens on business and lower compliance costs.
Mr Wood said greater engagement would enhance the reputation and visibility for the business community both in Ghana and the region as a whole that would make the country a suitable place where people would want to do business.
He said for these benefits to come to fruition there was the need for a strong political will; total commitment and involvement of the senior management team of GRA and senior representatives of the Business community; and clarity on the role and expectations of all involved.
Both sides- business community, the public and government agencies- need to work towards developing a shared vision and common agenda.
He therefore pledged WCO WACAM project and its partners commitment to remain supporting GRA as it moves forward to implement the stakeholder Engagement plan.
Mr Isaac Apronti, Commissioner Customs Division, said the development of the strategy was a commitment to further improve their engagement with all sections of the society that they serve.
The strategy, he said, would build on their existing best practices and to make better use of their stakeholders to inform the development and implementation of new policies.
Just importantly, the Stakeholder Engagement strategy will provide us with the opportunity to explain and defend our interest, further raising the profile of GRA and enabling us to create better awareness of the opportunities and challenges we face together, he stated.
He said the strategy sets out how to plan and meet their priority areas and needs as well as address other key challenges such as the implementation of the World Trade Organisation Agreement on Trade Facilitation in which the GRA would have a central role to play at national committee level.
Mr Apronti noted that with their unique expertise, Customs as an integral part of GRA had made great strides over recent years in achieving better visibility and engaging with other ministries, international organisations, the business sector, the travelling public and international trade stakeholders.
He reassured the business community of their continuous commitment to speed up importation of goods at Tema Port through the introduction of paperless procedures and a single Taxpayer identification Number as well as improving the procedures for payment of Vehicle Income Tax.
Mr George Blankson, Commissioner General of GRA, in a speech read for him, said collaborative approach was essential if we are to meet our ambitious vision of creating a purposeful, innovative, customer-focused revenue authority that meets international standards.
In taking this approach we recognise that stakeholder engagement must be embedded within the culture and core functions of the GRA.
We may not always get everything right first time but we are committed to change and accept that we need to be more proactive in presenting the value we can add and the key role that we play in contributing to the delivery of the governments national objectives, he added.
He, therefore, commended SIDA and WCO for their technical assistance and support and assured them of continuous collaborations in the coming months to implement the Strategy and help build the skills of the officers.
GNA