Parliament duty is to make laws Minority Leader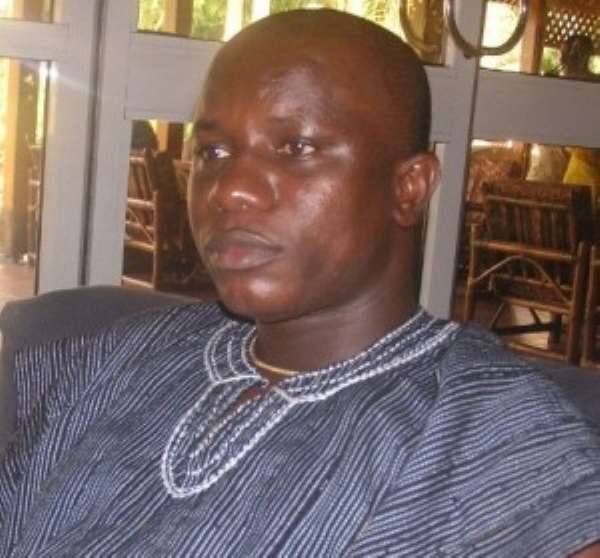 Mr. Dominic Nitiwul
Mr. Dominic Nitiwul
Odumase, (B/A) April 10, GNA The core mandate of parliamentarians are to enact laws for the citizenry, Mr Dominic Nitiwul, Deputy Minority Leader said at the weekend.
He admitted that, though Members of Parliament (MPs) had other unconventional duties, it is the main responsibility of the various Municipal and District Assemblies (MMDAs) to execute development projects in their respective areas.
Mr Nitiwul, who is the MP for Bimbilla constituency made the statement at a public Parliamentary forum organised by the Public Affairs Department of Parliament at Odumase in the Sunyani West District of Brong-Ahafo Region.
The well attended forum was aimed at sensitizing the public on the activities and the work of the legislature.
Mr Nitiwul emphasised that the legislature would not allow any other unconventional duties to supersede its constitutional mandate.
He explained that was why Parliament was poised to ensure that MMDAs received arrears of their common and other funds and also supervised them to use the funds judiciously for development purposes.
The Deputy Minority Leader stressed parliament had resolved to bring proceedings to the door-step for ordinary citizens to understand its core mandate and responsibility.
By so doing, Mr Nitiwul said some wrong perception in the minds of section of the public concerning the legislature would be eroded and paved way for MPs to exercise their constitutional mandate with diligence.
Mr Ahmed Ibrahim, MP for Tain, noted that the government could not pass any law unless it is passed through parliament.
He explained that though MPs had their own reservations and other political biases, national interest supersede their individual and political interest.
Mrs Freda Prempeh, MP for Tano North noted that without unity and togetherness among both the minority and majority, parliamentary proceedings on matters of national interest could not be successful.
He admitted that although parliament recorded numerous boycotts always championed by the minority, they had the right to do so when they are not in agreement with decisions of the majority.
Mrs Prempeh observed that the role of MPs in exercising their constitutional mandate spanned a number of other broad areas that are generally overlooked.
Mr Ignatius Baffour-Awuah, MP for Sunyani West said the forum which is very critical to the sustenance of Ghana democratic dispensation would be replicated at other constituencies in the country.
GNA