SkyTeam Offers customers dream trip and expedition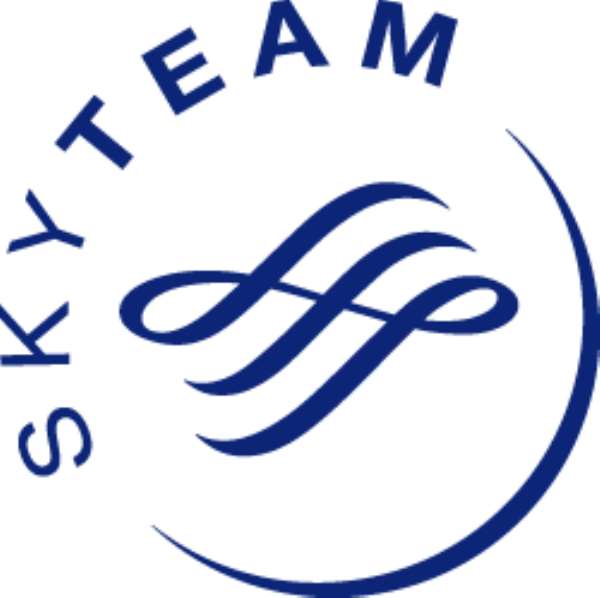 SkyTeam logo
Accra, April 10, GNA - SkyTeam, a global airline alliance, is offering customers the opportunity to win their dream Round the World trip plus a National Geographic Expedition through a new Facebook game competition.
The competition is free to enter by playing SkyTeams new Facebook game, designed to help customers plan their ideal Round the World itinerary based on the location of their friends, their likes and interests.
A statement copied to Ghana News Agency by SkyTeam said the competition would run for two months and will be in two phases.
Phase one will include the contest on SkyTeam's Facebook page until April 30, Phase two of the competition will be on the SkyTeam Round the World booking tool via www.skyteam.com during the month of May.
Two lucky winners will each receive a SkyTeam Go Round the World (RTW) pass, offering up to 15 destinations on a single ticket with flights on any of SkyTeams 20 members.
In addition, winners can choose from one of five National Geographic Expeditions, worth up to approximately $ 5,000, to enjoy on their travels.
These include a Photo Workshop in Paris : a seven-day workshop with an acclaimed National Geographic photographer, Peru: Land of the Inca: an eight-day journey into the legacy of the Inca and the vibrant traditions of Peruvian culture, Alaskas Inside Passage: eight days aboard the National Geographic Sea Lion or Sea Bird, Mongolia: Land of the Nomad: a 13-day adventure to the steppe, the wetlands, and the desert and Moroccan Odyssey: an 11-day journey through Morocco from the seaside to the Sahara.
The collaboration with National Geographic Expeditions will bring customers even closer to their dream destinations by participating in a contest whether through Facebook or our SkyTeam website," stated Fatima da Gloria, SkyTeams Director of Brand and Communications, adding Using the Round the World booking online tool, the chance for a National Geographic expedition is now a click away. Our 1,064 destinations include many other hidden gems found within our expansive global network.
To participate in the April contest, customers will like the SkyTeams Facebook page then click on the special Round the World tab. An App then generates their ideal Round the World trip based on where their friends live, what interests them and what they like. Customers can select the National Geographic Expedition they would like to win, before sharing the map with their friends via their Facebook wall.
Customers can also participate in the contest by booking a RTW trip in the month of May on www.skyteam.com. The winner for the Facebook contest will be chosen by lucky draw and announced on May 15, whilst the lucky customer from www.skyteam.com will be announced on the June 16.
GNA