'Insecurity' blocks UN, EU mission to Darfur camp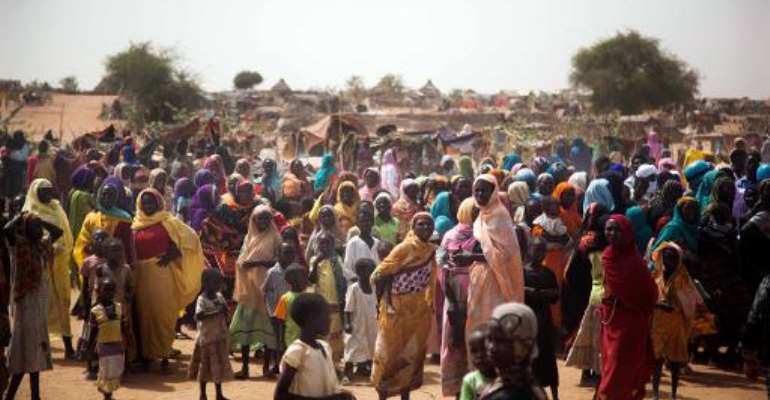 Khartoum (AFP) - Instability in Sudan's Darfur region has prevented top UN officials and European diplomats from visiting a camp where thousands have fled the worst fighting in a decade, officials said Thursday.
The delegation led by European Union ambassador Tomas Ulicny and Ali Al-Za'tari, the top United Nations official in Sudan, travelled to North Darfur on Wednesday to assess the situation on the ground and meet local officials.
They had hoped to visit Zam Zam camp, where more than 8,000 people have sought refuge from violence which has surged across the region since late February.
"The state authorities strongly advised not to visit Zam Zam camp" because of security reasons, Ulicny told AFP.
Damian Rance, of the UN's Office for the Coordination of Humanitarian Affairs, said the delegation was told "for security reasons they couldn't go to Zam Zam".
The camp, about 12 kilometres (seven miles) southwest of El Fasher, is Darfur's largest.
Even before the latest influx, it already hosted more than 100,000 people displaced by 11 years of war in Darfur.
An AFP reporter who visited Zam Zam last weekend found the new arrivals sheltering from the desert sun under trees, in the remains of abandoned houses, or under simple huts from bits of cloth and wood.
They said they were calling for food, shelter and other aid after fleeing attacks on their villages.
Sudanese authorities have regularly cited security reasons in denying aid workers access to parts of Darfur and other conflict zones in the country.