Under-fire Ashantigold chief Fianoo insists he won't quit the club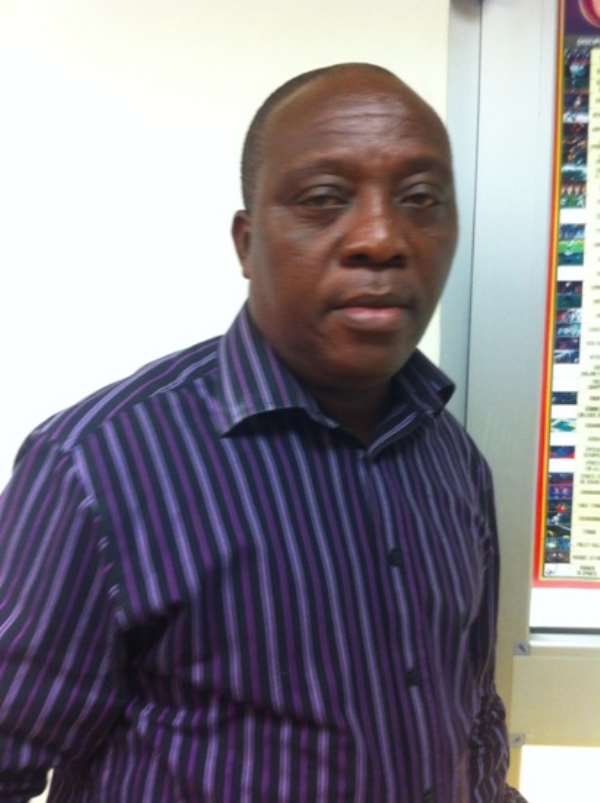 Kudjoe Fianoo
Beleaguered Ashantigold Chief Executive Kudjoe Fianoo insists he won't buckle pressure from fans to quit the club.
The experienced football administrator is under massive pressure to resign following their side's inconsistent displays in the Ghanaian top-tier this season.
Irate supporters of the club have threatened to 'deal' with him and coach Bashir Hayford if they do not step down before their next Premier League home game.
But the former GHALCA administrative manager is adamant and insists he won't be pushed out easily.
"Am not ready to resign so they should direct their concern to the board, I did it in 2008 and resigned but they came back for me when they were last on the league table so I don't see the reason to resign". Fianoo told Kumasi-based Angel FM.
"When they were recalling me in 2008 they set a target for me that I should be in the top 4 but after that the club has placed second on three consecutive occasions and it was only last season that were were sixth and even with that the board and management will understand that there were some challenges in the team.
"These are the same supporters who called us to a meeting at a time that we had played nine matches unbeaten and told us that they don't understand why we are unbeaten in 9 matches but yet a point adrift of Kotoko.
" These fans suggested to the technical team to start using some of the old players, the coach obliged and we started losing so who do they want to resign"?
The miners have dropped out of the top-four as they lie 5th on the table.