Feather For Police Administration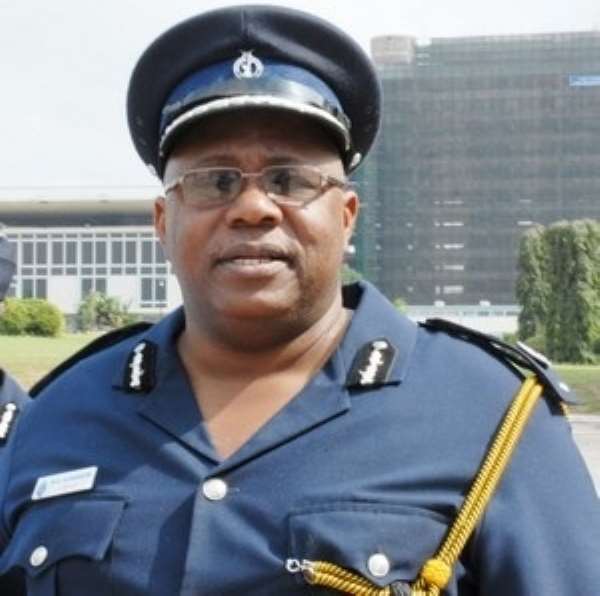 Mohammed Alhassan, IGP
We salute the Police Administration for its swift action in interdicting DSP Sophia Ennin as investigations into her conduct as the Officer-In-Charge of the Tesano Police Domestic Violence and Victim Support Unit (DOVVSU) continue.
She is alleged to have granted bail to a suspect in the rape of an 18-year-old girl and went ahead to attempt brokering a deal to have a case of this magnitude settled outside the court.
For those who did not have confidence that the Police Administration was going to wade into the matter, this is the reason why they must review their stance.
We shudder to think that had the media not taken up the matter, the suspect could have been easily let off the hook.
We are hard pushed to think that Ms. Sophia Ennin had forgotten that for heinous crimes like rape and defilement kid's glove treatment as she exhibited was unacceptable.
As pointed out in an earlier editorial, the level of rape and defilement of minors in our society is growing at a geometric proportion. Not talking about it and protecting suspects and officials who commit the crime cannot be an option if we want our society to be rid of the aberration.
There is no doubt that when law enforcement officers prepare the grounds for such breaches of the law/regulation which is intended to protect both the vulnerable and the strong, we are light years away from reaching the Promised Land of decency.
It is in this regard that we ask that now that the Police Administration has interdicted the officer, the appropriate investigation be undertaken to establish the facts. At the end of the day whoever is found to have played a role in letting the pastor off the hook should be dealt with according to the law.
In this campaign against rape and defilement, especially involving minors or the vulnerable in general, we would neither surrender nor compromise our opposition to such devious conducts by persons who should be the light of society at such troubled times like we are in now.
Let the Police Administration crack the whip where necessary, even as we ask for justice and fairness. If it is established beyond reasonable doubt that the lady under review did no wrong, let her go in peace. If however, she compromised her position by breaching the law, by dousing it to favour the suspect and to the detriment of the victim, let the sanctions be applied according to the laws of the land.