Starbow reverts to early morning departures on Tamale route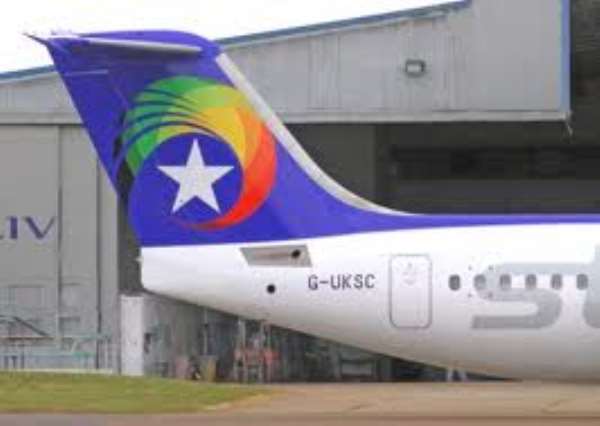 Starbow
Accra, April 7, GNA - Starbow airlines has announced that it has reverted to its early morning departure flight times to and from Tamale.
Effective today, Monday 7th April 2014, Starbow departs from Accra to Tamale at 7:25 am and from Tamale, Starbow departs to Accra at 8:55 am.
The announcement was contained in a statement signed by Mr Archibald Kittoe, Public Relations Officer of Starbow, and copied to the GNA.
The statement assured Starbow passengers who ply the Tamale route that evening flights to and from Tamale would also resume soon.
GNA