Fiendish Clergyman Compromising Cop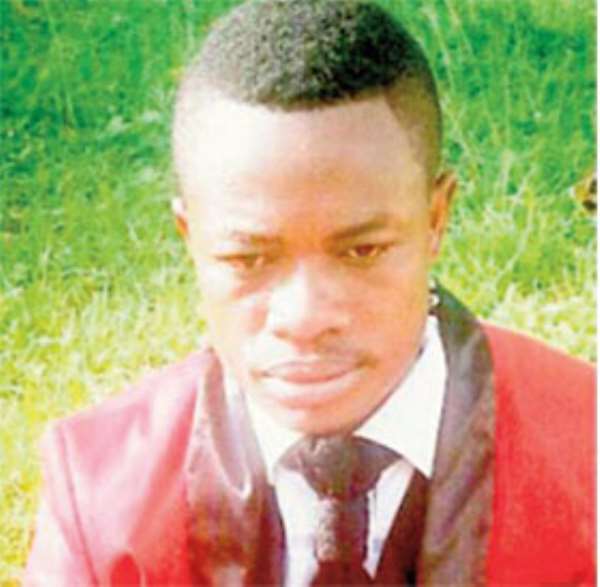 Pastor Isaac Asante
The story about a certain Pastor Isaac Asante breaking the virginity of an 18-year-old girl using the name of God is symptomatic of the ailment that has afflicted society today.
No week elapses these days without rape and defilement suspects being convicted and jailed for various acts of sexual abuse, sometimes involving minors. It would seem that a spell has enveloped society given the frequency, volume and even the ages of the victims.
Why would a 50-year-old man defile a five-year-old girl? The answer is beyond our ken. Such cases are almost becoming so much a feature of our society that they would sooner than later cease being news.
In some cases, the suspects point at the devil as being behind it all, not so in the case under review.
The pastor reportedly summoned his prey, as it were, to tell her something which had been revealed to him.
Whatever it was that he administered to her which made her fall into torpor enabling him to have a go at her should have been investigated.
If the story is too weird, the action of the Superior Police Officer at the Tesano DOVVSU, who pleaded to have the case settled outside the court and even succumbed to pleas to have the suspect bailed, is both queer and quirky.
Now that the superior police officer has changed the course of the investigation by asking for an out-of-court settlement in a case which should not be treated that way, we wonder whether something can come out of such a probe at this stage. Be it as it may, we would ask that the case is reopened so that justice is done and not delayed.
The young girl was on admission at the Police Hospital for three days, bleeding from the nightmarish experience at the hands of a man who misuses the name of God for fiendish activities.
We might not know the number of persons who have fallen to the tricks of the so-called man of God but they could be many, especially if there are law enforcement officers willing to plead with victims to drop cases.
We have heard about how the regional police command has expressed misgivings about the conduct of the said DOVVSU officer at Tesano. While we congratulate the command for posing questions about what really happened, we ask that further auditing of the case be undertaken and the appropriate sanctions taken against the said officer.
Law enforcement officers, who misconduct themselves in the way the Tesano DOVVSU officer did, must be probed and punished if they are found culpable.
We should not allow crazy fake clergymen to unleash their uncontrollable libido on our innocent daughters, never.