Richard Nyamah to seek injunction on NPP conference if…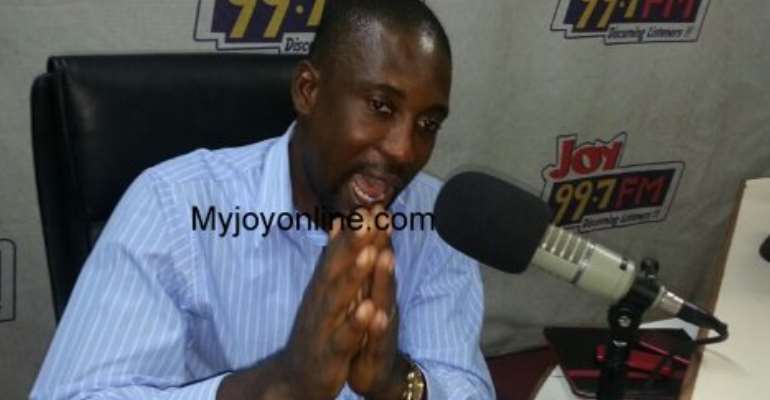 An aspiring National Youth Organizer of the New Patriotic Party (NPP), Richard Nyamah has threatened to place a court injunction on the party's upcoming delegates' conference scheduled for Tamale on April 12, 2014 if aspirants are not allowed to address delegates.
He said the decision by the party's elections committee not to allow the contestants to address the delegates is "unacceptable and unconstitutional".
The NPP's election committee said it will not be able to allow all 44 contestants to address delegates in Tamale due to time constraints.
Rather, according to Director of Elections Martin Adjei Mensah-Korsah, the names of candidates will be mentioned at the conference grounds for acknowledgement.
But speaking on Asempa FM's Ekosii Monday, Richard Nyamah said such arrangement will gravely affect the chances of most aspirants because "I have only my ideas and confidence to sell to the delegates and not money".
"The party has always allowed contestants to sell their messages to delegates even if it is for a minute; it has never happened not with my knowledge that a national delegates conference has been held without addresses by candidates; the explanation of time constraints does not wash and time will have to be made available by any means necessary."
The aspiring National Youth Organizer could not fathom why representatives of parties like the Convention Peoples Party (CPP) and the People National Convention (PNC) which has gone on "political retirement" would be allowed to give solidarity speeches and "leave out the most important aspect of us addressing delegates"
Richard Nyamah called on the party's election committee to rescind the decision because "failure to do so, I will proceed to court to place an injunction on the elections or lead a demonstration in Tamale in protest".
He also called on the delegates to boycott the event if they would not be allowed to have the aspirants convince them to make informed choices on the day of voting.
"I call on all delegates to refuse to be part of the process where they won't be allowed to know who they vote for; the NPP was built on the sweat and blood of our forefathers who sacrificed their lives for the party." Story by Ghana/Myjoyonline.com/Adwoa Gyasiwaa