Telcos Fail To Make Profit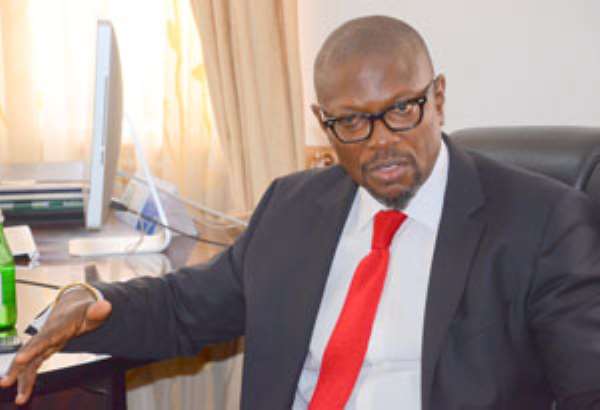 Kwaku Sayi Addo, CEO of the Ghana Chamber of Telecommunications 
Kwaku Sayi Addo, CEO of the Ghana Chamber of Telecommunications 
Members of the Ghana Chamber of Telecommunications have complained about their inability to record profit in spite of the general perception among Ghanaians that telecommunications companies make huge profit.
The telcos were reacting to questions from a cross-section of the media and members of the public at the Chamber's 5 th breakfast knowledge forum held in Accra recently.
According to the telecos, municipal assemblies and traditional authorities collect huge sums of money from them before allowing them to lay their pipes in those areas.
The widening network of telecommunications in Ghana was for the benefit of the people, particularly the youth and therefore if such constraints were placed in their way, it would be difficult for the desired impact of ICT to be felt in rural Ghana, they noted.
BUSINESS GUIDE's investigations revealed that only one of the six telcos operating in the country make profit.
Meanwhile, consumer groups have launched scathing attacks on the various telcos describing their answers to questions on poor network posed by the media and consumers as ridiculous.
Dauda Mohammed Suru, a member of the consumer action front, described the performance of all the telcos as 'very abysmal.'
Kofi Kapito, Chief Executive Officer (CEO) of the Consumer Protection Agency (CPA), postulated: 'Unfortunately they came to sell us their story, this is a platform that could have been used positively, the answers they gave for me were funny.'
The total mobile voice subscriber's base in Ghana as at April, 2013 was more than 26 million.
Many mobile phone users have complained about poor services offered by telecommunication companies in the country.
These include call drops, call breaks, network congestion and internet interruptions.
A representative of one of the telcos explained that 'there are varied reasons why call drops will occur and the reason maybe device specific, maybe your subscription status or maybe the network itself.'
On general poor network services and complaints about difficulties in making calls, the telcos noted that 'we run lots of applications on our smart-phones, the smart-phones are serving as PCs and they may freeze sometimes, so if you try reaching this phone you may get the notification that the phone is switched off.
The telecommunication companies attributed the lost of airtime credits to second-hand phones.
'Apart from buying phones from the side streets, we also have a lot of second-hand phones that come from the UK or the US, across board a lot of those phones actually 'steal' credit.'
 
By Samuel Boadi