Otumfuo Meets Dagbon Factions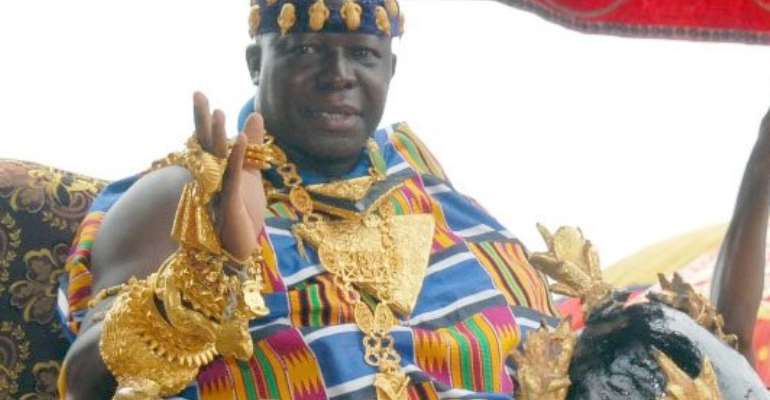 Otumfuo Osei Tutu II
A CRUNCH MEEETING aimed at finding lasting solution to the Dagbon Chieftaincy issue was held at the Manhyia Palace in Kumasi on Friday.
The meeting was chaired by the Asantehene, Otumfuo Osei Tutu II and it was attended by some traditional leaders.
Representatives of the Abudu and Andani gates, who are parties in the case, were present at the meeting.
Sources at the palace said the meeting was held in a peaceful atmosphere to the satisfaction of all present.
They said both parties were given the chance to tell their side of the story as the Asantehene listened attentively.
The Asantehene, after listening to the factions, said some few words and said a similar meeting would be held at the palace at a date after the Easter celebrations.
Otumfuo consequently adjourned the meeting which was agreed by the Abudus and Andanis present.
According to the sources, the sitting lasted for some few hours but it proved vital regarding finding peace between the two groups.
Sources said the Asantehene, some days ago, held a meeting concerning the Dagbon issue at a location in Accra.
During that particular meeting, President Mahama was said to be present and it was agreed then that Otumfuo starts finding peace for Dagbon.
FROM I.F.F Joe Awuah Jnr., Kumasi