Ghana Spends $290m On Poor Sanitation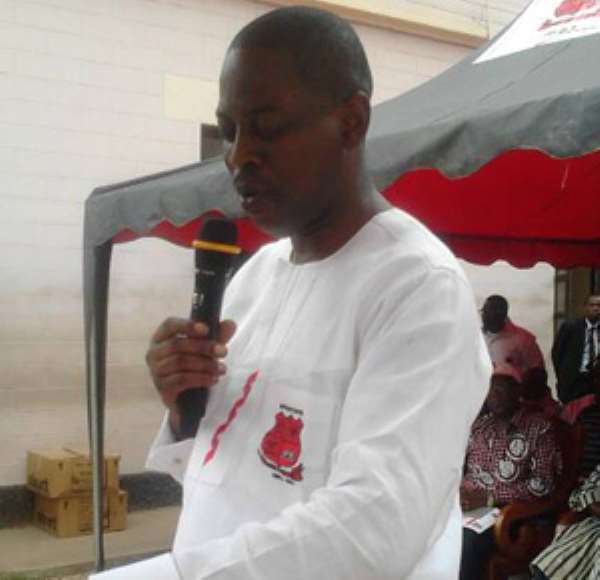 Rev. Daniel Ogbarmey Tetteh addressing the students
Rev. Daniel Ogbarmey Tetteh addressing the students
A report by the World Bank on economic impact of poor sanitation in Ghana indicates that poor sanitation costs Ghana the equivalent of $290 million annually, translating into $12 per person, annually.
The Global Competitiveness Index 2013-2014 gives Ghana an overall ranking of 114 out of 148 countries.
Ghana is ranked 70 th in institutions, 109 th in infrastructure, 144 th in macroeconomic environment and 122 nd in health and primary education, giving them an overall rating of 128 th in basic requirements for economic development.
The Vice President of the Up-Wards Bank in Accra, Rev. Daniel Ogbarmey Tetteh, disclosed these at this year's Founders' Day Service for Mfantsipim School at Cape Coast in the Central Region.
He was speaking on the topic: 'Ghana At Crossroads: Need To Adopt The Ideals of the Mfantsipim Heritage.'
Rev. Ogbarmey, who was the guest speaker for the anniversary, stated that the report card was sobering and should elicit some serious soul- searching if the country is committed to standing out in the comity of nations.
He posited, 'Our leaders have always been talking about the fact that the economy is about to take off, and how can it take off while they have taxied enough.'
The guest speaker expressed concern about the way the country was making so much noise about the patronage of 'Made in Ghana' products, yet was still hooked on imports.
'The economist would agree that our huge import bill is part of the reasons for pressure on our local currency and that is even an indication that we have a leadership deficit in Ghana,' he added.
'The depreciation of the Cedi is worrying and a cause for concern for the productive sector, the rising inflation, the high rate of unemployment continue  to be a menace for graduates, rising incidence of armed robbery and regularising the use of marijuana, are some of the challenges facing the economy,' he said.
Rev. Ogbamey pointed out that if Ghanaians would accept the fact that the country is bigger than any other political party, then there would be the need to tap the best brains on all sides of the political divide in resolving the challenges confronting the country.
From Sarah Afful, Cape Coast
Attached pix (1) Rev Ogbarmey Tetteh addressing the students (2) The students at the programme (3) People on the dais