Small Business In Distress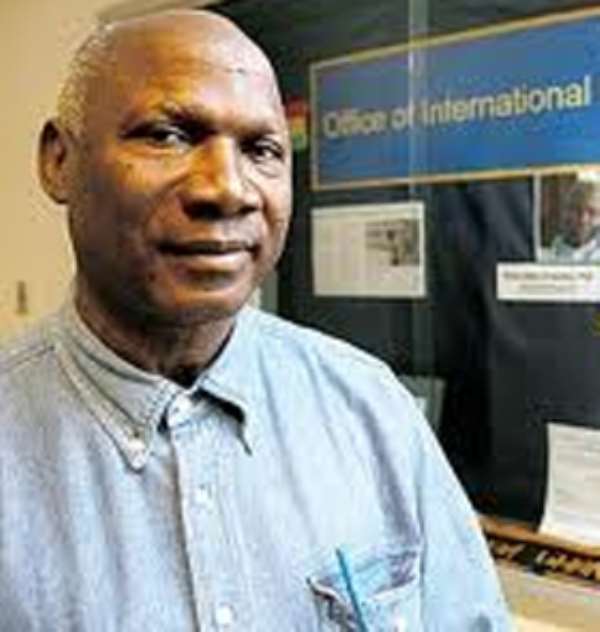 Big business, small business, it's job losses galore. It's full return of congress 1980s structural adjustment lay-offs. My encounters with big business is too limited for an understanding of the herculean challenges they must be facing in staying afloat in obviously highly charged motherland business unfriendly environment. I know for a fact, however, that small business is in distress.
Restauranteur abrℇ (is tired and frustrated); poultry farmer abrℇ; recreational provider nso (too) abrℇ. All of Salaga, Makola, Central, Mankessim, Takyiman, every market woman/man everywhere in a motherland abrℇ brℇ (are all suffering tiredness and frustration).
Contemporary digitalised economies all over the world are powered by small business success. Small business offers the job opportunities denied by big business obsessed with making profit at the most minimal of cost. Big business operates by the less you spend, the more you earn dehumanised principle.
Jobs are scarce with digitised big business operations where robotization is fast making heavy inroads. Big business is guided in illogical thinking which leads to quixotic acts of the human disposable income pre-empted by joblessness caused by robotic displacement of human income generation.
Machines which have no disposable income to patronise produced goods and services are expected to manufacture cheaply to optimise profits from sales bought by humans who are deprived from making the disposable income they cannot make because machines have taken over their jobs.
Two things appear to be doing the greatest damage to small business. Top on the list of damaging policies is the continuously sliding cedi strength against the almighty dollar. Next is the deepening energy crisis. The last nine days of my sojourn in the village have been very revealing about the struggling mother land economy.
It was most distressing as the CHPS Compound Nurse expressed frustration over the yellow fever vaccination planned for the next day flopping. The information centre, which usually publicises such health exercises, was rendered silent by the switching off of the national grid electricity currently plagued by incessant load shedding. And so even the minimal health my community is expected to benefit from is lost through dumsÉ".
It has occurred to me suddenly in serendipititious professorial thinking that there seems a simple solar solution to CHPS Compound energy supply.
We, as a community, would fix that soon. Should government decide it is a good idea, they should NOT go blabbering about it. They should NOT announce they are going to adopt it. There should be no presidential, ministerial or deputy ministerial, whatever level chief executive, no assemblyman or woman announcement.
If they dare announce, I can assure them there would a decisive tweaa reaction. They should just fix it and trumpet the fixing after it has been completed.
My compatriots are tired of promises so do before promise or announcement. Our hard working CHPS Compound Nurse was already troubled by the drugs generously donated by some Canadian student nurses going waste because of no freezing facility with electric power cut.
Just listen to this, though. In all this small business crushing economic policy implementation, my people cared less about the effects of a struggling economy as would be allowed to interfere with tradition and custom. What must be must be. If riding in the palanquin to match the superiority of a rival chief would cost the price of two plots of land, let it be. No economic hardship should be allowed to undermine the funeral of the Abusuapanin (Head of family).
A very legitimate query to me would be wherein my leadership as an 'enlightened' person lies. My response would be in the talk-no-do leadership offered from the congress-infested top. If they were to do, I could give reasons why an Abusuapanin's funeral expenses should be considered alongside the school fees of the children he has left behind.
I would have asked for a funeral budget and a school fees budget. We would put the two together and rationalise. That way, people would know a funeral budget that has balanced the traditional and customary requirement that the children of the departed should not suffer the consequences of being orphaned. Orphans are taken care of with the property left behind by the gains of parents' toils on earth.
Traditionally, those who ignore the balance of school fees and funeral expenses can expect to suffer the wrath of the departed. A child's orphaned interests exceed the funeral fanfare, which has degenerated now into funfair.
Small business, small community, everything small is suffer-suffer in the suffering motherland.
Energy being tops with our ailing economy, the greeting remains: Me ma mo dumsɔ ooo. Your response is also still: Yaa Mahama. And to my: Na akyire ℇ? You will again reply: Nkɔnfℇm nkoaa.
 
By Kwasi Ansu-Kyeremeh