Joint Socialists Forum Fights NPP's 'Chairman Wontumi'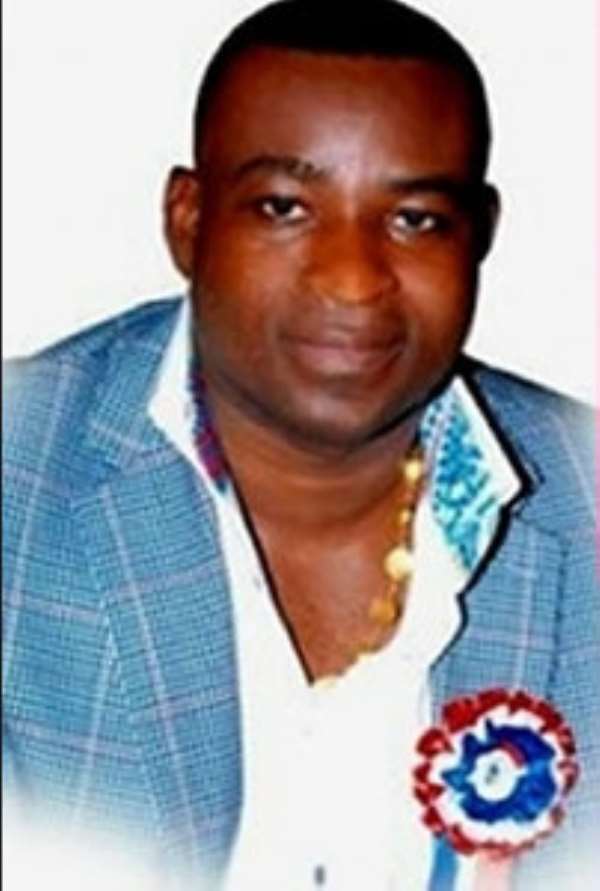 Together we have to become more inventive, more productive and more resourceful to enable our people attain acceptable conditions of living in conformity with our desired goals of achieving progress and happiness. Health is a sine qua non of development and prosperity of a nation and in this vein government has adopted all kinds of prudent measures to sustain or improve our health facilities. On our continent and in many other Regions today, governments are working hard to minimize the incidence of mass poverty, ignorance, disease and squalor which unfortunately have become associated with most developing countries. It is therefore necessary that our government under President John Dramani Mahama initiate policies which would facilitate the full realization of the potential of our people.
Listening to Mr Antwi Boasiako popularly called Chairman Wontumi, we realized he is preparing the mind of some ignorant citizens to rise up against the government through unconventional means with the ultimate aim of toppling the regime. As an offshoot of a party which prides itself of being true representative of liberalism in the country, we least expected this reckless statement to emanate from his stable.
Apart from the criminal intent of Mr Boasiako, the content of his statement represent an agenda to create serious ethnic tension in the country. His call on Ashanti Region to rise up against the Mahama government represent a mindset ready to create serious ethnic crisis in the country. Wontumi must educate himself well on global politics to Sharpen his understanding of our global politics, Ghana has passed the era of insurgency attacks, we have gone through a lot politically before reaching this height envied by our friends on the continent.
He must read or seek for education on factors which led to the Arab spring he is so enthused about. We have passed the era of political instability, we now think of bettering the conditions of our people and also creating an enabling environment for businesses including his.As a young politician, he must learn the rudiments of the game than allowing his youthful exuberance lead him to speak and act recklessly.
Mr. Boasiako, must educate himself very well to understand the essence of the capitation issue and why Ashanti Region has always been a conducive area to institute pilot project. The Region has certain uniqueness which can't be challenged necessitating such decision. He must also understand by now that, the pilot programme is moving from his region to other regions. Is he going to incite those regions to also match to Accra??? His attitude and display of outright immaturity is going to affect young and intelligent young men who may be seeking for political office in future. Various Statements issued by Wontumi since elected have exposed his political incapacitation and immaturity. His call on supporters to endorse Akufo Addo before congress is still creating serious problems in his region, his invitation of Akuffo Addo to Ashanti Region and the euphoria orchestrated by Boasiako to greet Akufo-Addo has been described by political pundits as divisive and dangerous.
Mr Boasiako, we the members of the above forum are per our statement calling on your person and the institution you represent to offer unqualified apology to the state, the President, the head of National Security and even the party you represent. We shall hold you responsible if we start experiencing unusual happenings in this country. We now know your plans for the country which is,the create serious political confusion to oust the sitting President and we promise you of fierce resistance should you make any move to disturb the peace of the country.
Ending, we must say that the silence of the current leadership of the NPP on this wrecless statement a big surprise to us and we call on the leadership of the party to as matter of principle and urgency call on Boasiako to retract his statement and follow it up with apologies the the state and the President including the head of National Security. We hope our civil society groups and religious bodies will also move in to call Wontumi to order.
Thank You...
Sign....
OHENENANA OBONTI KROW
ADOMAKO FRED WILLIAMS
ABDUL RASHID M. MUTALA
MATHIAS TULASI
EDWARD ANIM
SAMIRA SEIDU
PATER SOKA
ABDULAI ABDUL – WARIS
ABDULHAKEEM BALOGUN
FRANCIS ASAMANI
BRIGHT OFORI
CECILIA AYENSU
MUSTAPHA INUSAH
RICHARD YARTEY
LOVE JOY DUSI
YVETTE DZIFA KUGBEADZOR
JACK DZOKOTO
BRILLIANT DEDE FAFA
STEPHEN KWABENA ATTUH
ISAAC KINGSLEY EDZI
ESTHER AYENSU
EKUWA SWANZY
SIMON PETER GYEKYE