RE: IMANI Ghana Becoming Jack Of All Trades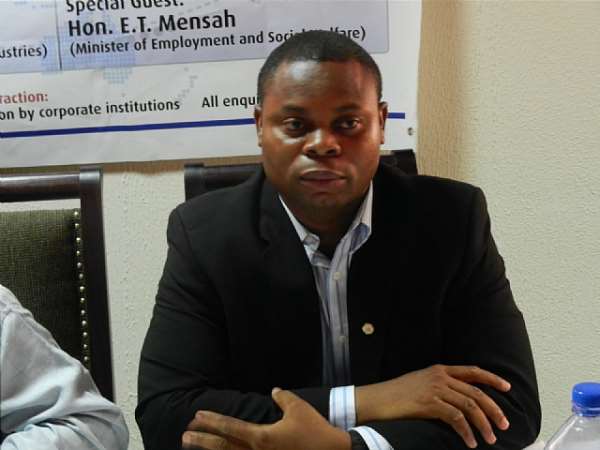 A few days ago, I read an article entitled: "IMANI Ghana Becoming Jack Of All Trades" (See The Herald/Peacefmonline.com 27th March 2014). The article depicts a shabby manner of writing about IMANI and/or Mr Franklin Cudjoe. I do not ordinarily respond to such articles. However, given that it is fraught with a mosaic of weaknesses (and having pondered over it for about a week), I could not resist the urge of responding to it.
First, the article written by The Herald does not provide several instances to convince the reader that IMANI or Mr Franklin Cudjoe is indeed becoming jack of all trades. When we say someone is "Jack of all trades", we simply mean that individual possesses humongous competence in a plethora of skills. Therefore, with the title of your article, I expected you to cite a cornucopia of instances to drive home your point, yet it falls short of that glory. In your article, sir/madam writer/journalist/editor of The Herald, the only thing you state emphatically is that Mr Franklin Cudjoe, in the Citi FM's programme, made it clear that Nana Akufo-Addo should be allowed to contest for the position (flag-bearer) of his party, regardless of his age. The only "crime" he committed? How does one thing constitute "Jack of all trades"? How does expressing his view on a single issue make him or IMANI "Jack of all trades"? I pray my little sister does not read your article and conclude that expressing one's view on a single issue makes him "Jack of all trades".
As if the above is not disturbing enough, you talk about numerous irrelevant supporting issues. Sir/Madam, including such tangential issues in an article like this makes it extremely difficult for the reader to decipher what exactly you want to put across. For instance, from paragraph 3 to 5, you devote extravagant attention to discussing issues like, "Men of God denouncing a political party and chastising His Excellency President Mahama", "Never occurred when ex-president JAK was in office", and "Even a lazy man who has nothing to show in life can criticise a leader". And I can see the name of ex-president George Bush of the US somewhere in the article. You could have done a good job by attempting to link them to the title of your article.
And what a way to conclude! "When it comes to politics, he can spare us his opinions. The issue of Nana Addo's age is the business of NPP, not Imani or Franklin". Sir/Madam, with all due respect, I find your conclusion outrageous as much as amusing. Permit me to ask these questions politely: What if Franklin Cudjoe had stated that due to Nana Addo's age he should be barred from contesting? Would you have written this article? Would you have stated that Nana's age is entirely the business of the NPP? Throughout your article, you leave no stone unturned in arguing that Nana should not be allowed to contest due to his age.
.....And I love the way you put it: "I subscribe to the school of thought that thinks Nana Addo's age will come back to haunt him, whether we like it or not". Isn't it the business of the NPP anymore; you can subscribe to a school of thought (in connection with Nana's age) but no one else can, right? Don't you think every other Ghanaian has the right to subscribe to a different school of thought? Should we all subscribe to your school of thought and crucify Nana Addo? Focusing on the Citi FM's programme, don't you think Franklin Cudjoe had a responsibility to share his view on the issue based on the fact that he was required to respond to it? Perhaps,
you expected him to say Nana should be prevented from contesting. [However, you raise a significant issue about Cudjoe's inclination towards the NPP. If it is true, it is liable to cloud his sense of critical judgement, so must be condemned in a stentorian fashion].
And I proceed cautiously and respectfully with these words. We always strive to climb higher on the development ladder. But what we unfortunately fail to recognise is that we need each other to do that: Party A, Party Z, everybody! We need to pool ideas and resources in order to achieve development in our country. Let us all deliberate on issues that affect the development of Ghana fearlessly and honestly; we should not see the person with a different political view as an enemy; let us refrain from pursuing vendetta against other people on the other side of the political divide. That does not mean I am drawing an embarrassing conclusion that your article is a vendetta against IMANI or Mr Franklin Cudjoe, sir/madam.
Long live The Herald! Long live Ghana, my motherland!
Richard Kwabena Aboagye-Gyan