NPP can't lose 2016 - Fred Oware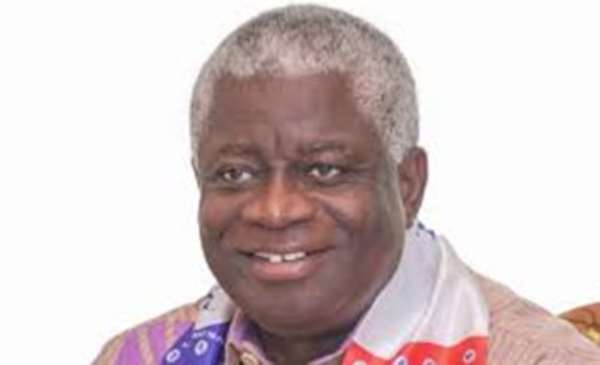 MR. FRED OWARE
A leading contender to the position of National Chairman of the New Patriotic Party (NPP), Fred Oware, has said that unity and solidarity among party members and supporters is the only way to defeat the ruling National Democratic Congress in the 2016 general elections.
He therefore stressed on the need for foot soldiers and grassroots campaigners to rededicate and commit themselves to the general interest of the party, cautioning that any act that breeds division could jeopardize the electoral chances of the party.
Mr. Oware said this when he met Party delegates in the Eastern Region, as part of his campaign to seek the position of National Chairman of the NPP. The tour took him to Asamankese, Kade, Akim Oda, Akwatia, Asene Manso, Akroso, Achiase, Akim Swedru, and Ofoase Ayirebi, among others.
According to Mr. Oware, as a Political Party which thrives on the true principles of multi-party democracy, there is always the need to encourage members to express their positions and preferences on matters affecting the Party, without fear or favour.
This, he said, has always been the best way to pull both human and material resources to achieve the best results.
"It is the responsibility of you and I, to work hard to ensure that it will not happen in 2016, because if that happens, Ghana would be the eventual loser," he said.
The NPP will on Saturday, April 12th, 2014, go to Congress at the Tamale Stadium to elect National Executives to steer the affairs of the Party for the next four (4) years. Mr. Fred Oware is contesting the position of National Chairman, with three others. He is the fourth (4th) on the ballot paper.
As a long standing and faithful member of the NPP, Mr. Oware said, he was well positioned to bring on board the desired wealth of experience to advance the fortunes of the Party.
"My position in the Party as the First Vice-Chair, though largely advisory, has afforded me the best opportunity to know at first hand, what went wrong and what must be done to ensure victory for the NPP in 2016", he said.
The First Vice-Chairman also used the platform to congratulate his fellow competitors and other aspirants, for conducting a matured campaign, and urged their supporters to emulate the political maturity being exhibited by their leaders.