Police arrest 5 persons for stealing equipment from the Osagyefo Barge.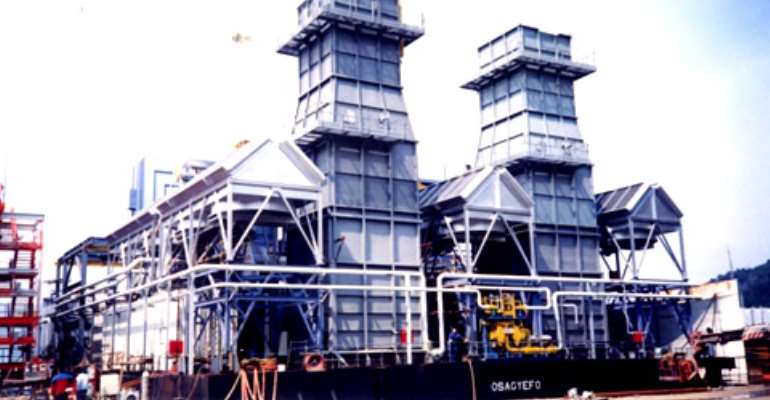 Police have arrested five persons suspected to have stolen some equipment from the Osagyefo Barge in the Western region.
The items among others, include generating radiators, cables and a power generating plant.
The incident took place after the International Court of Arbitration in the Hague has ordered the Government of Ghana to pay $12million to Balkan energy for abrogating the Osagyefo Barge contract.
The Osagyefo Barge is a-125-MW dual-fired power barge expected to increase power generation in the country.
The Jomoro district police commander, Superintendent John Ferguson Gyinaku, who gave an account of what led to the arrest  of the people told Joy News that upon driving through town yesterday, April 4, 2014 around 5.30pm, he saw two articulated trucks loaded with some items suspected to have been brought from the Balkan Energy area.
According to him, he intercepted the vehicles and upon interrogation, one man, called Gyimah, claimed ownership of the items and indicating that the items were sold to him.
Meanwhile, the Jomoro district police commander said the vehicles with registration numbers AW- 673-11 and WR-761-C are currently impounded at the Half Assini police station for further investigations.